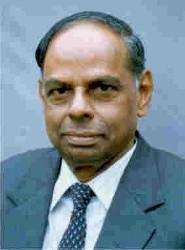 Former Reserve Bank of India governor and currently chairman of the Prime Minister's Economic Advisory Council C Rangarajan said on Thursday there is a need to bring down the cash reserve ratio as the instrument is no longer used in credit control and liquidity management.

"We need to move towards a situation in which the level of CRR comes down and it is used as an instrument of credit control only in extraordinary circumstances," Rangarajan told reporters on the sidelines of a financial summit organised by industry lobby Federation of Indian Chambers of Commerce and Industry and Indian Banks' Association.

"As OMO (open market operations) becomes increasingly a major instrument of credit control, the role of CRR as an instrument of credit control will come down," he said.

The Reserve Bank of India has been actively doing OMOs or buyback of government bonds to manage liquidity in the system over the last few months.

Rangarajan's comments came at a time when there has been an intense debate started by the chairman of State Bank of India [ Get Quote ], Pratip Chaudhuri, to abolish CRR or the amount of public deposits banks have to park with the RBI.

Currently, the CRR stands at 4.75 per cent.

RBI's senior most deputy governor K C Chakrabarty has vehemently opposed the move and curtly stated that Chaudhuri should go elsewhere if he could not do business as per the rule of the land.

The central bank Governor D Subbarao [ Images ] made light of the spat before speaking at the same event.


Image: C Rangarajan