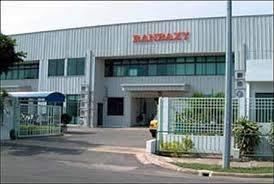 Sun Pharmaceutical Industries has, in the wake of the acquisition of Ranbaxy Laboratories, prepared ambitious plans on research and development.

A spokesman at Sun, largest pharma company in the country after the merger (and fifth largest speciality generics one in the world), said: "(We) intend to retain all of Ranbaxy's brands in, more or less, all markets.

"The brand itself has a rich heritage and value.
"Though no specific details have been worked out, Sun would like to preserve the Ranbaxy brand in geographies where it is an asset and has a perceived value."

The exception might be America where the Ranbaxy brand has perhaps taken a beating.

The company might consider phasing out the brand over time. Otherwise, the combined Sun-Ranbaxy entity will have operations in 65 countries, 47 manufacturing facilities across five continents, and a significant platform of speciality and generic products marketed globally, including 629 Abbreviated New Drug Applications.

It is approaching $1 billion in yearly sales in high-growth emerging markets, plus working on expanding presence in western Europe.

The key EMs for it include Russia, Romania, South Africa, Brazil and Malaysia. In India, it has 31 brands in the top 300.

Sun would, however, focus on remedying the current issues at Ranbaxy, especially those with the US drug regulator, as a high priority after it takes control of the business.

It is important for it to get the US Food and Drug Administration sanctions lifted from Ranbaxy's India factories.

It could then access Ranbaxy's product pipeline that includes the generic version of some big-ticket drugs like Nexium (a heartburn drug with estimated global sales of $3.8 bn last year).

As for R&D, when asked if Sun now expected to save on costs here, as there could be overlapping areas, the company spokesperson said, "On R&D, our thinking is actually quite the reverse.

"As a combined entity with (yearly) revenues of approximately $4.2 bn, there is substantial scope to increase the R&D spend and also to cover a wider range of products and geographies.

"It is a bit premature to comment on overlaps and divestments."

THE NAME GAME
Sun Pharma might consider phasing out the Ranbaxy brand over the time in America
The Sun-Ranbaxy entity will have operations in 65 countries, 47 manufacturing facilities across 5 continents, and a significant platform of speciality and generic products marketed globally, including 629 abbreviated new drug applications
It is approaching $1 billion in yearly sales in high-growth emerging markets like Russia, Romania, South Africa, Brazil and Malaysia
In India, it has 31 brands in the top 300