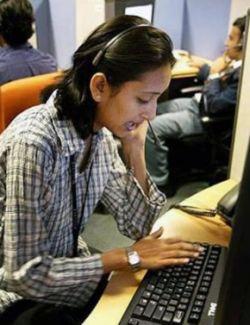 Women CEOs are more often outsiders. In fact, 78 per cent of men who were CEOs between 2004 and 2013 were insiders.
But only 65 per cent of women who were CEOs in the same period were insiders, according to Strategy& (formerly Booz & Company's) 14th annual Chief Executive Study.
This may be an indication that companies have not been able to cultivate enough female executives in-house.
The report recommends that companies seeking to hire women may benefit from looking inside because insider CEOs tend to generate higher returns over their tenures than outsider CEOs.

In eight out of the last 10 years, the share of women becoming CEOs of the world's biggest public companies has been higher than the share of women leaving that office.
But despite the upward trend, the numbers are low and wobbly: women made up just three per cent of new big-company CEOs in 2013, a 1.3 percentage point drop from 2012.
In fact, women CEOs are more often forced out of their jobs - as opposed to leaving in a planned succession or via a merger - than men CEOs. Over the past 10 years, 38 per cent of women CEOs who left their positions were forced out, versus 27 per cent of men CEOs.
The US and Canada reported the highest share of women CEOs between 2004 and 2013 at 3.2 per cent while Japan reported lowest share at 0.8 per cent.