Pitch Madison says advertising expenditure will grow 13.5% this calendar year.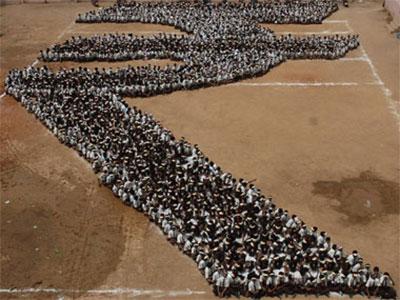 Two key advertising expenditure (adex) forecasts for the Indian market seem to have a contrarian view on ad growth rates for 2017. While GroupM, the country's largest media agency network, lowered adex growth for 2017, pegging it at 10 per cent versus 12 per cent seen last year, rival Pitch Madison is buoyant about the same.
The Pitch Madison Advertising Report pegs adex growth at 13.5 per cent in 2017, ahead of the 12.5 per cent growth rate seen last year.
The Pitch Madison report says that India's total adex will cross Rs 50,000 crore (Rs 500 billion) this year, touching Rs 56,152 crore. Television, print and digital will be the top three categories in terms of size, contributing Rs 21,296 crore (Rs 212.96 billion), Rs 19,869 crore (Rs 198.69 billion) and Rs 9144 crore (Rs 91.44 billion) respectively to total adex in 2017.
But the contrarian view in terms of overall growth rate between GroupM and Pitch Madison, say experts, comes as the economy slowly but steadily recovers from the disruption caused by demonetisation, which was announced in November last year.
While both GroupM, which released its adex forecast on Tuesday, and Pitch Madison, indicate that the impact of demonetisation will last for the first three to four months of the 2017 calendar year, the interesting bit is the agencies' assessment of the contribution of fast moving consumer goods (FMCG) to adex. FMCG, for the record, remains the largest contributor to India's adex.
GroupM says FMCG's contribution to adex will fall to 27 per cent in 2017 from the 30 per cent it contributed earlier as companies rein in advertising and sales promotion expenditure in view of rising input costs.
Pitch Madison, on the other hand, is optimistic about FMCG's contribution to adex this year, saying it will continue to grow like it had in 2016 over 2015. Last year, FMCG's contribution to adex, according to Pitch Madison, was 32 per cent. In 2015, FMCG's contribution to adex, the report said, was 28 per cent.
Pitch Madison also says that FMCG's contribution to adex this year will be fueled by companies such as Patanjali, who will continue to be aggressive on the advertising front. This is expected to propel other FMCG majors, the report says, to respond with their ayurvedic/herbal product lines, pushing up advertising growth during the year.
Some other contributors to adex growth, according to Pitch Madison, will be auto, telecom, e-wallets, media, namely, TV channels and Chinese handset makers.
In a presentation today, Sam Balsara, chairman & managing director, Madison World, said that apart from companies such as Oppo, Vivo and Gionee, which had marked their presence on the Indian advertising landscape, new Chinese handset makers would make a beeline for the Indian market this year, using advertising and marketing aggressively to be heard.
In terms of media mix, radio, out-of-home and cinema will grow at the rate of 15 per cent, 11 per cent and 15 per cent respectively, to touch Rs 2,008 crore (Rs 20.08 billion), Rs 3,234 crore (Rs 32.34 billion) and Rs 601 crore (Rs 6.01 billion) this year. The top three - TV, print and digital - will grow at the rate of 13 per cent, 9.5 per cent and 25 per cent respectively.
The November-December period, says Pitch Madison, will also see the sharpest rate of growth in terms of adex, at 24 per cent, led in part by the fall in adex growth in the corresponding period last year due to demonetisation.
Balsara also says that the spurt in adex growth will kick in from May 2017 led by the government's overall infrastructure, rural and agri push.
Adex growth for May to October 2017 will be 14 per cent, Balsara says, ahead of the 8 per cent adex growth likely between January and April 2017.
Photograph; Reuters