After more than three years, the microfinance industry is attracting new players. In six-eight months, at least six new microfinance institutions (MFIs) have got membership of industry body MFIN (Micro Finance Institutions Network).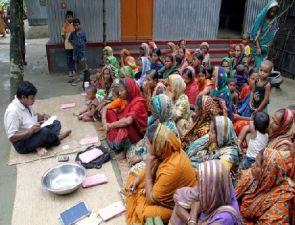 The six are Kolkata-based Jagran Microfinance, Mumbai-based Svasti Microfinance and Jagdhan Investment Finance, Bhopal-based Sahayog Microfinance, Lucknow-based Margadarshak Microfinance and Bhubaneswar-based Annapoorna Microfinance.

MFIN, which had 49 members as of 2010, saw a fall in membership to 39 by 2011 due to adverse market conditions. With the new entrants, it is now a 44-member body.

"The MFI industry is expected to grow by at least 55 per cent this financial year due to a favourable business environment," says Alok Prasad, chief executive officer, MFIN.

The gross loan portfolio of the MFI industry registered 30 per cent growth in 2013 till September over the same period of the previous year.

The amount of loans disbursed in the second quarter of this financial year increased by 50 per cent over the same period of the previous year, according to MFIN. Funding to the industry during the second quarter grew by close to 300 per cent compared to the first quarter, according to MFIN.

Annapoorna Microfinace, in its earlier avatar as People's Forum, worked as a self-help group set up in 1995.

With a decline in the self-help group movement, the organisation decided to covert into an NBFC (non-banking financial company) in 2009-10. But it started full-fledged operations only after 2012.

An NBFC-MFI since October 2013, Annapoorna now has a gross loan portfolio of nearly Rs 142 crore (Rs 1.42 billion), making it one of the largest homegrown MFIs in Odisha, according to Satyajit Das, the company's
CFO.
Bandhan, the largest MFI in the country, expects 40 per cent growth in its gross loan portfolio by the end of this financial year, entailing additional bank funding of nearly Rs 4,000 crore (Rs 40 billion) over the previous year.
A boost to the industry was facilitated by the Reserve Bank India's decision to accord Self Regulatory Organisation (SRO) status to the industry association for non-banking financial companies engaged in microfinance (NBFC-MFIs).
MFIN, working on the draft for the SRO, expects to submit a report on that to the central bank by next week, says Prasad.
The central bank had on Friday relaxed regulations further by removing a 26 per cent interest rate cap on loans given by MFIs, and instead linked the interest rate to the cost of funds.
A feature of MFI growth has been a shift in industry focus from southern to northern states. MFIs in Uttarakhand, Rajasthan, Punjab and Uttar Pradesh have seen significant portfolio growth in the recent past.
In the second quarter this fiscal, Uttarakhand saw the highest gross loan portfolio growth, followed by Rajasthan and Punjab.