The mutual fund industry is betting big on banking space with investments worth more than Rs 42,000 crore (Rs 420 billion) in bank stocks - taking this sector's exposure to the highest level in more than three years.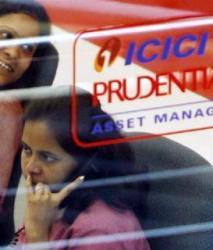 According to latest data available with the Sebi data, mutual fund industry's investment in bank stocks stood at Rs 42,022 crore at the end of November, which was 20.59 per cent of the industry's total equity assets under management (AUM) of Rs 2.04 lakh crore (Rs 2.04 trillion).

Besides banking, the exposure to none of the sectors is in double digits, with software being the second-best with an 8.7 per cent exposure.

At current levels, the MF industry's is also highest exposure to banking sector since at least August 2009 both in terms of percentage as well as in absolute terms.

The data is not available for sector-wise mutual fund exposure before August 2009, when the equity funds had deployed Rs 22,587 crore, or Rs 225.87 billion, (12.73 per cent) in banking sector.

The mutual funds had pumped in Rs 38,668 crore (Rs 386.68 billion) in the banking shares at the end of October, while their exposure in the sector was at 19.72
per cent of the AUM.
Market experts believe that the passage of the Banking Bill by Parliament along with expectations of rate cuts by the Reserve Bank early next year have made equity fund managers to raise their exposure in this sector.
"We have been seeing a steady rise in investment in bank shares in the last three months by mutual funds on expectation of a reduction in key short-term lending rate by RBI in January and passage of the Banking (Amendment) Bill, which would pave the way for entry of more players and investments in the sector, have given a further boost," Destimoney Securities MD and CEO Sudip Bandhopadhyay said.
The year 2012 has seen a consistent growth in investment in banking stocks by the industry's equity fund mangers and their exposure have risen from 17.23 per cent of total AUM in January to 20.59 per cent in November. In absolute terms, funds infusion has grown from Rs 32,380 crore to Rs 42,022 crore (from Rs 323.80 billion to Rs 420.22 billion).
In November, banking was followed by software sector which have attracted Rs 17,745 crore (Rs 177.45 billion) or 8.7 per cent of AUM, consumer non durables (Rs 16,387 crore or 8.03  per cent) and pharma (Rs 5,689 crore or 7.69 per cent).