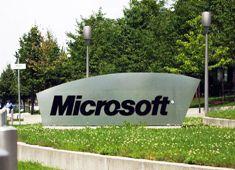 In a rare strategic alliance, Microsoft has paired up with Google to provide its users with an opportunity to login to Google Chat for exchanging instant messages and make audio or video conversations.

The official tie-up has been a rare occurrence amid strained connections between Microsoft and Google, News.com.au reports.

In a bid to direct more users to use the advertising-supported services that both the firms provide, Microsoft has introduced access to Outlook.com and Google Chat at no cost.

According to the report, with Google chat being a part of Microsoft, Outlook.com users will now have another real-time-discussion means to interact with friends and family, apart from Skype chat service and Facebook's messaging service.

Even as Microsoft offers Google Chat to its Outlook.com
users, it warns them of the unreliable Google's search engine through a series of critical advertisements attacking Google's Gmail, the foundation for Google Chat.
While depicting Google as prying the texts of emails to decipher user discussions to put up ads accordingly, Microsoft's ads urge people to switch to the less intrusive
Outlook.com
However, the abominable process of scanning saved chat messages did not deter
Outlook.com
from associating itself to Google Chat.
Outlook.com
's senior director Dharmesh Mehta said that they do not have any abhorrence towards adding Google Chat, which will give people one more reason to switch from Gmail to
Outlook.com
While there are about 400 million
Outlook.com
users, more than 425 million people use Gmail, the report added.