Vijay Mallya, promoter of debt-ridden Kingfisher Airlines, would have his stake falling a little below 50 per cent in the company, if a comprehensive debt restructuring is approved by the shareholders on December 20.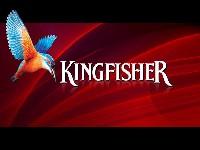 On a fully diluted basis, it will drop by little over 16 per cent from the current 66 per cent.

The promoters' holding will further drop, if a planned issue of Global Depository Receipts (GDR) for $250 million fructifies during the fourth quarter of 2011. The extent will depend on the pricing, yet to be decided.

Senior company officials said there was no threat of an external shareholder gaining control. "Banks were pretty helpful in restructuring the deal. If the debtors had an intention to take over the company, the restructuring might not have taken place," an official close to the development said.

The board of Kingfisher during late November approved conversion of lenders' debt of up to Rs 1,355 crore (Rs 13.55 billion) and the promoters' debt of Rs 648 crore (Rs 6.48 billion) into share capital.

Under the package, Kingfisher will sell 5.75 million shares to a consortium of lenders. It will also sell 7.8 million of the 7.5 per cent convertible shares.

The company will reschedule the debt repayment to over nine years. The board meeting follows a one-time relaxation in restructuring guidelines sanctioned by RBI.

The airline has debt of Rs 6,000 crore (Rs 60 billion) on its books and the restructuring will help it cut interest costs.

Mallya had recently said there would be an interest rate reduction to an average of 11 per cent in the process. On the proposed $250-million GDR issue in the fourth quarter of 2010-11, a company official said the quantity of dilution could only be detailed when the pricing was fixed.

However, the promoters would claw back some amount of stake in the GDR, as they would also be converting. "Promoters are comfortable in the present arrangement and there is no concern regarding stake dilution," he added.