L&T Infotech hits the refresh button, rebrands itself as LTI. With a new name, colour palette and business focus, the company looks to break free of its past.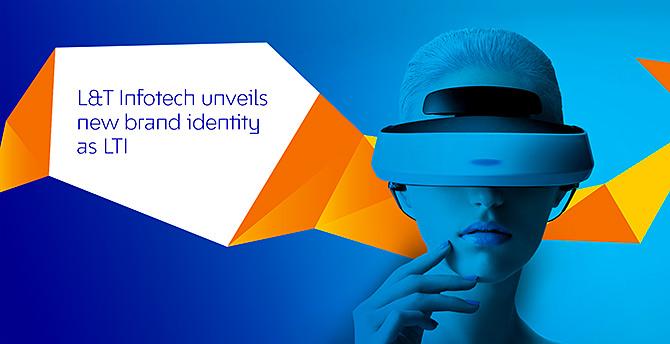 How many companies even have an infotech department anymore," asks Sanjay Jalona, CEO and MD as he tries to explain what drove a business-to-business operation such as L&T Infotech to go in for a brand and identity overhaul.
The IT arm of engineering giant Larsen & Toubro is changing its name, dropping the clunky 'infotech' in its label for a sleeker and easy-off-the-tongue acronym LTI. It has also changed its logo and other visual identity markers and is embarking on an aggressive digital campaign to tell customers, partners and future employees that the rebranding exercise is more than skin deep.

Why is a company that was, until now, a backroom operation for global majors, donning the greasepaint?
The answer lies in the rapidly transforming business environment. Infotech is no longer a descriptor used by organisations for any of their functions . "One of the biggest things overtaking our industry today is exponential technology," says Jalona. As the entire technological landscape is completely made over, customers expect and demand very different services and unless the expectations are met IT companies could soon find themselves out of business.

New environment, new rules

"We have been pitching our businesses to everyone from marketing to digital transformation champions, but there is no IT anymore," Jalona says. He says that for LTI, 90 per cent of the business is global today and to stay relevant it had to change.
Rebranding has meant turning everything around, the sales, capability/delivery, people and marketing functions. A new team was brought in and the focus was on people who could co-create solutions.

The fundamental issue is that there are fragmented solutions across the digital exponential technology spectrum. "How do you weave it all together? We realised that it is not possible to look at business the way we used to. Instead we had to see how we could co create and partner with customers to solve the issues," says Jalona. For instance, for a project that LTI did last year, it brought together 101 start-ups, he adds.

Having redefined its operational framework and hiring policies, sometime around July last year, LTI hired Saffron, a global corporate identity and brand consultancy that was founded by ad guru Wally Olins.
Peeyush Dubey, area vice president-marketing at LTI does not reveal the cost of the year-long rebranding exercise, but says that typically such an effort would cost close to a million dollars. "We didn't want to say anything until we had achieved something," he adds. It was only after the internal restructuring that Saffron and LTI worked out the tagline: Let's solve.

"It is not us solving alone," says Jalona. The way businesses are evolving it is impossible for one company to know it all, all the time and that is the big challenge.

Defining brand identity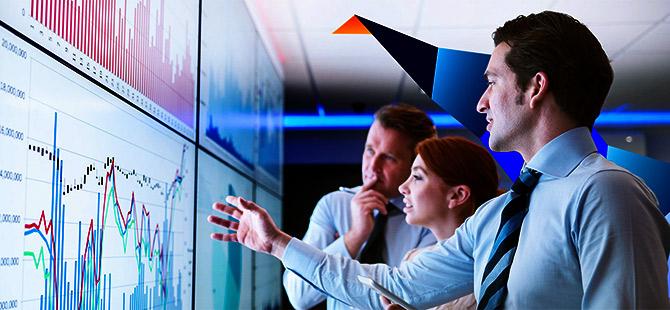 The brand's visual identity had to convey the ongoing transformation and at the same time leverage the L&T parentage. Dubey says that this was a tough ask; building something new without knocking down the old. "Our branding takes into account our heritage and weaves in the dynamism of the present. LTI is not breaking away from the parentage, but that was also the complexity," says Dubey.

The brand's look and feel which includes the logo, the digital ribbon that will mark its presence on the web and other offline promotions and the wordmark is centred on convergence.
"The growing convergence of physical and digital everywhere became our fundamental brand idea," Jalona says. Convergence is reflected in the brand colours, the meeting of an amber sky and blue sea and the new wordmark.

LTI keeps the L&T connection while dropping the redundant IT from the label. Jalona says that the wordmark is meant to bring instant and easy recall. Look at CNN, BBC, he says, citing examples to prove his point about the power of three.

The visual makeover has come at a time when digital revenues are up to 28 per cent of the total. Jalona says that this was an opportune time and given that such exercises are not conducted too frequently in companies such as LTI, it was important to incorporate the changing environment and customer sensibilities into the brand story.

Putting the word out

Digital is the watering hole of the modern world, says Dubey and that is where promotion and advertising will be focused. He says that the team has worked out a targeted marketing plan.
For instance, if anyone has visited the L&T Infotech site in the past year, she will get pop-up teasers regarding the makeover. There is a team also working on programmatic advertising, which means that a particular customer will be targeted not just on the basis of her social profile but also at a particular time of day when she is most likely to spend time browsing the web.

"We have a database of 50,000 people who will look at our brand and about 100,000 job seekers that will look at us," Dubey says. The idea is to do both, customer and talent branding.
He further explains that the advertising will highlight the big projects that LTI has undertaken at home while putting the word out on some interesting work being done with clients abroad.
"We do a lot of cool stuff and it is time we got people to see and recognise that," says Jalona.

In India, Jalona points out the company works with various government departments including power, defence and railways.
"Our business from all of these is still just 5 per cent. We want to keep it at that, in a single digit number," he says.
India, however, is the playground LTI wants to use to showcase its best work to the world. "India gives us the opportunity to showcase to the world how we can execute complex projects," Jalona explains.
LTI's association with India's Central Board of Direct Taxes, for instance, has been a game-changer.
"Our pitch has fundamentally changed. When we go to our customers, our first page says we are innovation partners for CBDT," Jalona adds. And that works as a big, albeit intangible bonus for the brand.