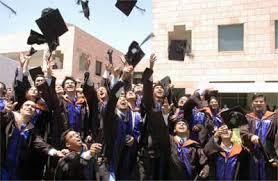 When Puneet Singhal, founder of Paydome, a start-up aiming to disrupt the payments business in India through new products, was looking for people for his newly founded business, he needed a platform where he could meet several candidates at one go.

That is when he chose Headstart Higher, a platform where interested candidates could meet start-ups over a day to choose a profile that they are interested in. Singhal not only found candidates from engineering and business schools, but also was impressed by their passion to innovate at a given time frame.

"Two of the candidates were able to develop a prototype in 24 hours. This was an amazing effort put out by them," said Singhal, who is currently working on digitising cheque-based transactions in the country.

Students from engineering and management institutes, including Indian Institutes of Management and Indian Institutes of Technology, are no longer shying away from joining start-ups and early-stage companies.

Even at the cost of getting a lower pay package compared to regular jobs, officials said platforms such as Headstart Higher have been able to generate interest among students.

"Start-ups offer a better view of managing and dealing with everyday work pressure, since they are at a very early stage.

"This offers a good opportunity for students to apply their technical skills to better use. Hence, students from IITs have been expressing interest to work for these firms, even though the pay could be 30-35 per cent lower," said the head of placement of an IIT.

Headstart Network Foundation is a volunteer driven organisation with 95 per cent being start-ups. Headstart Higher is the platform that conducts unique speed dating sessions between start-ups and candidates.

The platform is also sought after by experienced professionals as well as freshers looking at unconventional career paths.

The platform facilitates opportunity for both tech and non-tech as well as freshers and experienced ones.

While the platform had conducted such events earlier, this time there were 300 candidates from across IITs, IIMs and other premier institutes who had applied for the event held in Mumbai on July 13.

In 2012, in a session in Mumbai, only about 53 job seekers converged.

Aditya Mishra, co-founder and managing director, Headstart, and founder, Switchme.in, said hiring initiative has been there for the past two years. "Since we play the role of aggregation of all stakeholders on one platform, it is easier for start-ups to get the right candidate.

The existing job portals do not cater to this audience," he said.

He added that this year, about 80 candidates were identified from 300, compared to the initial days when it was much difficult to get candidates
to register.
He also said they were planning to have the event twice or thrice a year in Mumbai, Bangalore, Delhi and Hyderabad. At a later stage, they would expand to other places like Pune and Ahmedabad.
Romil Shah, senior curator, Headstart, who front-ended the Headstart Higher, said 28 companies participated this year, and had Taxi4Sure visiting the city from Bangalore to hire people.
He said many students are now opening up to the idea of working with smaller firms, especially since this initiative has students with MBA degrees participating.
Headstart stated that in case of start-ups, it is more challenging to get the right team.
Since most candidates do not understand what it means to work for a start-up and its advantages, the network said this will change once start-up success stories talk about employee successes and become popular.
Out of the about 300 applicants, nearly 80 were screened and sent confirmation for registration. Though Headstart said it was too early to count the total number of offers made, as they are rolling out even now.
However, most start-ups had shortlisted four to six applicants for a more detailed interaction and they have seen a conversion rate of 25-30 per cent overall from their past events.
The most popular job roles have been sales and marketing, social media marketing and content designers, and back-end developers, product managers and CTOs, UI/UX designer; visualisers and graphic designers, etc.
There were a few who were also looking for co-founders as well.
Headstart Higher Mumbai 2014, had some start-ups like Paydome, Zepo, Zaya, Pluck, Videogram, Slashmatrix, Bazingalabs, AudioCompass, DRISHTANT among others that are working in some very unique spaces.
During the recent job-dating session, all the 28 confirmed start-ups were present and 80 applicants with the ratio of fresher/experienced of 70:30 was there. There were three rounds of speed dating for each start-up.
Till date, Headstart Higher has organised five-six successful speed dating sessions across Delhi, Mumbai, Hyderabad and Bangalore. Recently concluded ones in Hyderabad and Bangalore in April 2014 had 30 to 35 plus start-ups and 70-80 plus applicants after the first level screening.
Total applications received in Bangalore were over 450, and 200-plus in Hyderabad.
Start-ups are also of the view that such platforms are easier to recruit talent.
The chief executive of a Mumbai-based start-up working on social initiatives said in bigger institutes, while there are interested students, it is difficult to have a large-scale placement process in these schools.
"Though students are now open to working for smaller firms, albeit at a lower salary, not all schools and their placement heads want start-ups to visit during campus placements.
Platforms like these are a better option, both from a cost perspective as well as from time perspective," he said.