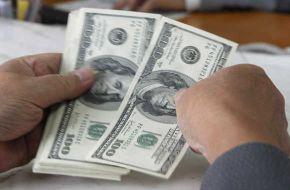 Creador, a private equity (PE) firm focused on long-term investments in growth-orientated businesses in Indonesia, Malaysia, Singapore and India, recently announced the final close of its second fund, Creador Fund II, upon receiving commitments of $300 million.
With investor sentiment somewhat returning, the PE firm is now scouting for new opportunities.
Anand Narayan (below left), senior managing director of Creador Advisors India, spoke to T E Narasimhan about the current trends in the PE space as well as Creador's strategy in the near-term. Excerpts:
How has the response to Creador Fund-II been?
In the current market environment, we managed to outperform our soft cap. Internally, we had said that if we could raise $325 million, then that would be outstanding; $300 million would be excellent; and, $250 million would be good. We scored 'excellent'.
This is the firm's largest fund to date since inception in September 2011.
Does it mean investor sentiment towards India is back?
Yes, investors are cautiously positive on India, while some are still wary in the light of the relatively poor past exit track records for private equity.
The economic volatility of the recent past morphing into a wellspring of hope has brought in first flush of investors who are now looking for delivery on reforms and governance to bring back economic growth.
Creador, however, has managed to articulate a fairly crisp strategy for India, with its three longest-standing investments in the country across the two funds - Cholamandalam Investment & Finance, Repco Home Finance, and Somany Ceramics - all trading at over 2.5x.
In addition, a fourth investment, in plastic water tanks and pipes manufacturer Vectus Industries, was completed in June 2014.
How has the investment climate India been in the past two years?
India continues to be an important destination for PE investments. Total investment in India increased 17 per cent during 2013 compared to 2012. However, the fund-raising activity has been weak with a decline of 25 per cent in 2013 compared to 2012. The total capital under management increased 4.5 per cent to $47.5 billion as of 2013.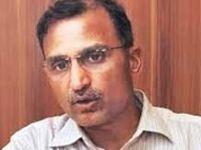 Will your second fund continue to focus on the same sectors, which the first fund did, or do you plan to add new ones?
Creador will continue to focus on consumer-driven sectors such as financial services, F&B (food and beverages), FMCG (fast-moving consumer goods), media, healthcare, retail, education and business services.
There will not be specific allocations to each sector and we will continue to seek opportunities in these mentioned sectors.
Fund-II has made six significant investments to date in Indonesia, Malaysia and India, in the financial services, consumer product manufacturing and business services industries.
The key focus of the first fund was not India, though it was one of the three countries. Will the second fund give more priority to India?
Creador is constantly on the lookout for credible opportunities.
Its advantage has been the ability to calibrate focus based on facilitative economic conditions and emergence of new opportunities.
There is a positive momentum created in India and we hope this is sustained for overall economic well-being.
What is the idea behind the three-countries strategy and what are the other key differentiators of Creador compared to peers?
One is the opportunity in all these three large markets and the second is de-risking. For example, if a particular sector (otherwise in focus for the fund) is negatively affected in India, the fund can focus on the same sector in the other two countries. Creador has executed on this strategy well.
One of the key differentiators is having local teams in the geographies the fund invests in.
There are many pan-Asia funds based out of Singapore, which may find it difficult to build close relationships with entrepreneurs in the target markets.
At Creador, each geography will have its own team with a significant number of investment professionals.
The fund is also focused sharply on exits. Although we are a long-term fund, whenever we see an appropriate exit opportunity, we will evaluate critically.
What has been your experience with India, compared to other countries where the fund is operating?
ITeS (information technology-enabled services) and financial services sectors had a larger allocation from investors.
The total number of investments declined by five per cent in 2013, but the average ticket size of investments increased 28 per cent, taking it to $26.5 million, almost the same ticket size seen in 2011. India continues to remain predominantly a minority-deals market, similar to Indonesia and Malaysia.
The market continues to remain highly competitive relative to Indonesia and Malaysia.
In addition to this, India also has many advisors / bankers sourcing deals. Relationships with management or owners continue to be very important in getting deals closed.
Given the vastness of India and the strong entrepreneurial ecosystem, it is important to remain focused on opportunities that fit in with the core thesis.
Have you completely deployed the first fund? How much of it has been invested?
Yes, Creador-I is fully invested across seven investments. Creador has made a partial exit from its investment in Malaysian restaurant chain OldTown White Coffee at a 2x money multiple, representing an IRR (internal rate of return) of 101 per cent.
What is the trend in exits now? Where do you see it going forward?
For India, 2012 and 2013 have been better in terms of exits with over $5 billion and $5.2 billion exit amounts in each year, compared to $3 billion in 2011. We continue to invest in our companies with a long-term view and will announce any exits in due course.
It has been said that there was an inflated valuation for many investments made by PEs in the 2007-08 period. How is the scenario now?
We have seen that valuations are relatively more reasonable today.