They play a key role in managing rescue and liquidation processes envisaged under the Code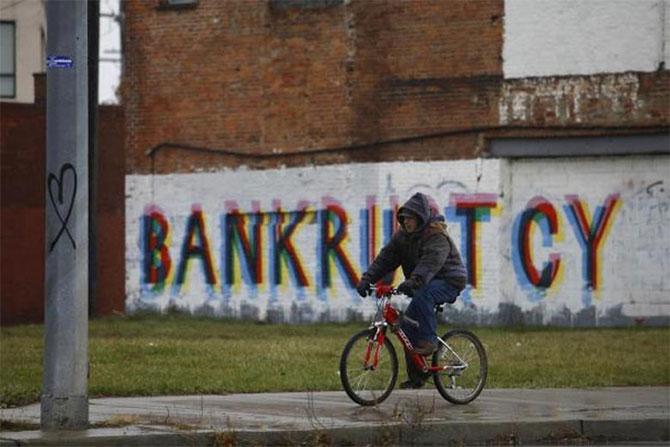 The Insolvency and Bankruptcy Board of India (IBBI) has started work, but insolvency professionals fear the Insolvency and Bankruptcy Code has not provided fool-proof protection to them.
Although there is a provision in Section 233 of the Code that no suit, prosecution or other legal proceedings will be permitted against insolvency professionals, liquidators and officials of the IBBI for anything done in good faith under the Code, insolvency professionals feel it is difficult to prove a particular act was done in good faith.
Nilesh Sharma, an insolvency professional and senior partner with Dhir & Dhir Associates, says while the section does not allow prosecution, the dilution happens when good faith comes into the picture.
"Once allegations in this regard are made against an insolvency professional, proving that a particular act was done in good faith will not be an easy task and the insolvency professional will have to bear the heavy litigation cost," he adds.
He finds this a reason for professionals being reluctant to take up the job. Even then, 900-odd people have registered as insolvency professionals for a limited period of six months.
As insolvency professionals also initiate the rescue and liquidation process, they fear workers' wrath. Mamta Binani, an insolvency professional, says generally people across disciplines such as chartered accountancy, cost accountancy and company secretaryship do not show an inclination to come together to work in any firm, but the job of an insolvency professional requires these professionals to work jointly.
Currently, only insolvency portion of the Code, which deals with entities, is notified, while the bankruptcy part dealing with individuals is yet to be made effective.
Binani says India needs many more insolvency professionals than the current 900, especially after the bankruptcy code is notified by the government.
Insolvency professionals play a key role in managing rescue and liquidation processes envisaged under the Code.
In the rescue process, the insolvency professional is the resolution professional and gathers financial information about the debtor, verifies the claims of the creditors, constitutes a committee of creditors on the basis of credit exposure, safeguards the estate, runs the business of the debtor and helps in reaching and administering a consensual rescue plan.
In a liquidation proceeding, the insolvency professional is liquidator and sells the assets of the insolvent company and uses the proceeds to pay off all its creditors.
To be an insolvency professional one has to pass the Limited Insolvency Examination, and must have 15 years of experience in management or ten years of experience as a chartered accountant or a company secretary, or a cost accountant or an advocate.
Insolvency professionals can also be registered for a limited period without passing the Limited Insolvency Examination subject to their experience.
Photograph: Reuters