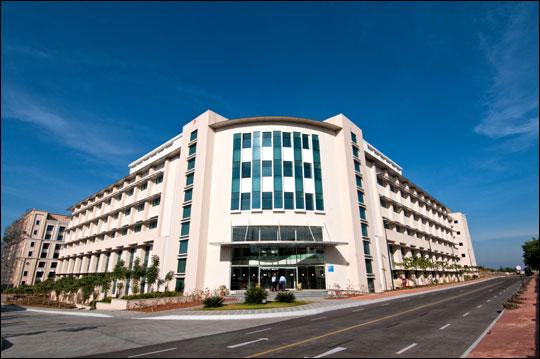 The fallen bellwether of the technology sector has a strategy to reclaim its lost position.
For a consecutive quarter, Infosys has beaten the Street's estimates on revenue growth, though net profit has declined both sequentially and annually, by 8.4 per cent and 11.1 per cent, respectively, to $383 million.

The company's dollar revenues have grown by 3.8 per cent sequentially and 11 per cent annually to $2.06 billion. The uptick in revenue is not reflected in the net profit because the company has increased expenditure on the sales engine, while other income has fallen during the quarter.
Though the rupee declined 11 per cent in the second quarter (Q2), operating margins have declined by 170 basis points to 21.8 per cent, as most of the gains from currency have been reinvested in the business.
Operating expenses are up 22.5 per cent, sequentially, and 31 per cent, annually, to $278 million in Q2, which has also dragged down its operating profit both annually and sequentially.

The focus of the company is entirely on revenue growth, says Dhananjay Sinha of Emkay Global, as it has reinvested most of the gains into the business, a good thing. The company has also created a new vertical to focus on deal wins in emerging geographies such as China, Japan, West Asia and south-east Asia. The new vertical will have heads for different geographies and function as a separate profit-and-loss account.
Analysts are likely to upgrade earnings estimates later in the year. For now, they have given a thumbs-up to revenue growth. The company has reported a volume growth of 3.1 per cent and the 0.7 per cent remaining uptick in revenues is driven by improved realisations.
Given the strong set of numbers in Q1 and Q2, Infosys has revised its revenue growth guidance to 9-10 per cent from the earlier 6-10 per cent. This implies the company's revenues would decline by 0.8 per cent in Q3 and Q4. The company is taking a cautious view as the second half is likely to be weaker due to the holiday season, furloughs, US shutdown and possibility of weak retail sales.
The most promising part of this quarter is the traction Infosys is seeing in the large deals segment, which has driven top line growth. The company is focusing on big data and cloud, which has helped drive revenue flow in the current quarter.
The company, along with its subsidiaries, added 68 clients. Also, Infosys is working on improving margin trajectory through improved utilisation levels. Infy's utilisation levels are up 77.8 per cent in Q2 from 75.9 per cent in Q1, excluding trainees. The company hopes to take this to 82 per cent over the coming quarters.