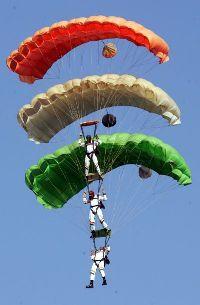 India's domestic demand is likely to recover from the sharp slowdown it experienced over the course of 2013, largely driven by the growing population and nascent middle-class, an HSBC report says.

According to global financial services major, despite its recent slowdown, India's economic promise remains substantial, with the growing population and nascent domestic middle class generating a growing market for consumption goods.

"India's growing population and nascent middle-class will generate substantial demand for consumer goods from abroad," HSBC said.

As per the HSBC global trade forecast, better growth prospects over the coming years for the United Arab Emirates and the US (the top two export destinations), would help the country to boost Indian foreign sales.

"Both countries (the UAE and the US) are likely to remain top destinations until 2030, although exports to China will also expand rapidly," HSBC said.

Established links with oil-rich markets in the West Asia and North Africa would continue to drive exports from India, but new opportunities will also arise in China and the rest of emerging Asia, it added.

However, the outlook for trade flows in the short term is weak as though a depreciating exchange rate is beneficial for exports, but the positive impact of a weaker currency is likely to be offset by rising inflation.

Moreover, India's Trade Confidence Index fell significantly in H2 2013 to 126, suggesting that although positive, the near-term trade outlook is less bright than six months ago.

"Whilst we are seeing a contrasting short-term trade outlook, the longer-term trend for emerging markets remains one of growth and businesses need to consider now how best to capitalise on long-term trade opportunities," HSBC Global Head of Trade and Receivables Finance James Emmett said.
Image: Indian Air Force sky divers form the Indian tri-colour at Hindon airport in Ghaziabad; Photographs: Adnan Abidi/Reuters