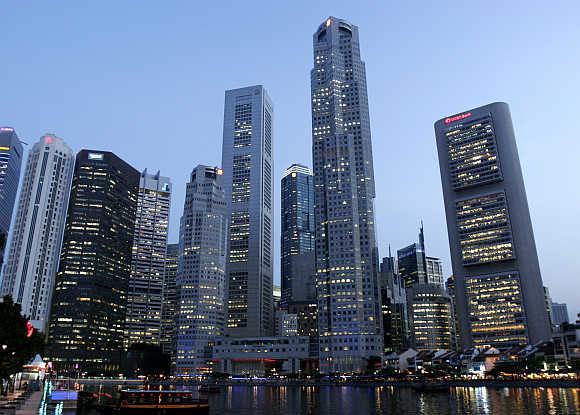 British Virgin Islands, Mozambique, the Netherlands, Mauritius and Singapore were the top five nations where Indian firms made investment of $9.6 billion in the last three years.
In these five countries, the overseas direct investment by domestic companies was at $9.6 billion in 2013-14. In 2012-13, it was at $5.03 billion and $6.77 billion in 2011-12.
These companies mainly invested in sectors such as agriculture and mining, manufacturing and financial services.
"The decisions regarding ODI are taken as part of corporate strategy, keeping in view the applicable policy framework of the originating and destination countries," Minister of State for Finance Nirmala Sitharaman said in a written reply to the Lok Sabha.
Foreign investments are two way flows, which in general promote economic growth and have positive impact on the economics concerned.
However, the RBI reviews the ODI policy regime, keeping in view the Balance of Payments (BoP) position, she said.
Indian companies in the manufacturing and infrastructure sectors were allowed by RBI to avail of external commercial borrowings (ECBs) or repayment of rupee loans availed of from domestic banking system or for fresh rupee capital expenditure under the approval route.
"However, thereafter, it has been decided that the repayment of rupee loans availed of from domestic banking system through ECBs extended by overseas branches/subsidiaries of Indian banks will not be permitted," Sitharaman said.