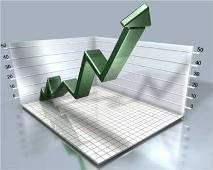 India is likely to witness a modest recovery in the coming year, even without major policy initiatives, largely owing to 'resiliency of consumption', according to a Deutsche Bank report.

"Recovery (in 2013) would be supported greatly if major initiatives were to boost investment and consumption, but it could take place in any case, in our view," said the report.

Even if the economy were to get no more than meagre policy support next year, chances are that consumption will remain strong.

Moreover, labour market surveys suggest both rural and urban wages continue to rise by 15-20 per cent, it said.

"Clearly reforms would be helpful to ensuring a lasting economy, and the authorities do look committed to delivering some key measures.

"But we think a case can be made for a near-term economic bottom even without major initiatives," Deutsche Bank Chief Economist Taimur Baig said in the report.

India had been growing around 8-9 per cent before the global financial meltdown in 2008.

The growth rate in 2011-12 slipped to a nine-year low of 6.5 per cent.

According to the official data, Indian economy grew by 5.3 per cent in the July-September period this year, while in the previous quarter, the economy grew by 5.5 per cent.

The government's recent reforms, include allowing foreign direct investment in multi-brand retail, aviation and broadcasting, hiking diesel price, capping the number of subsidised liquefied petroleum gas cylinders, opening up pension sector to foreign investment and raising the FDI cap in insurance to 49
per cent.
The factors that are likely to support the Indian economy's growth numbers pick up in external demand, RBI rate cut next year and robust consumption levels.
India, which is increasingly becoming vulnerable to global demand and price shocks is likely see a pick-up in external demand next year, moreover, exporters would also be supported by a weaker exchange rate, the report said.
The Deutsche Bank report further added that "the RBI is likely to cut rates next year, which should also help.
"And finally, we see consumption remaining resilient, helping anchor demand."
India's structural impediments are many; a cyclical recovery in 2013 may not need major policy push, any chance of returning to an over 8 pet cent growth trajectory would necessitate far greater boost to investment, wide-ranging fiscal reforms, and greater policy efficacy, it said.
"India is likely to face less pressure in 2013, but we hope the breathing room will not act as a deterrent to medium-term growth-critical measures," the report added.