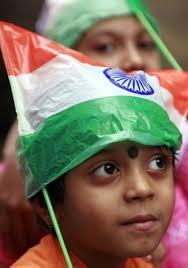 A day ahead of the announcement of gross domestic product figure for the July-September quarter of the current fiscal, industry body Assocham has pegged the country's growth at 5.4 per cent for the period on improved agricultural output.

"Growth would touch 5.4 per cent in the second quarter owing to a good monsoon and resultant better performance of farm sector, thereby propelling the industry and services performance in the current fiscal," Assocham said.

The second-quarter GDP numbers are scheduled to be announced on Friday.

According to a study by Assocham, the agriculture sector is likely to grow at 4.25 per cent, whereas the industry and services sectors are expected to register 3 per cent and 7 per cent growth, respectively, during the period under review.

"The contraction in expenditure and slump in demand would largely be repaired by the impetus generated from the farm sector," Assocham Secretary General D S Rawat said on the report.

The study based its assessment on the premise that the area sown under Kharif crop has been reported at 1,033.6 lakh hectares across India as against 979
lakh hectares during the corresponding period last fiscal.
"The expected growth in agricultural production is likely to drive industrial growth and consequently have a positive impact on services," the study said.
Among other reasons contributing to 5.4 per cent growth in Q2, the study cited the Cabinet Committee on Investments clearance of pending high worth projects and postponement of fiscal taper by the US Federal Reserve, besides recovery in developed countries leading to higher export demand.
India's economic growth hit a decade low of 5 per cent in 2012-13 on account of poor performances in the farm, manufacturing and mining sectors.
The Reserve Bank expects gross domestic product to expand 5 per cent in the current financial year, while the government estimates growth at between 5 and 5.5 per cent.
Both the International Monetary Fund and the World Bank have lowered their growth forecasts for India in 2013-14.
The IMF projected an average growth rate of about 3.75 per cent at market prices
. The World Bank slashed its growth forecast to 4.7 per cent from an earlier projection of 6.1 per cent.