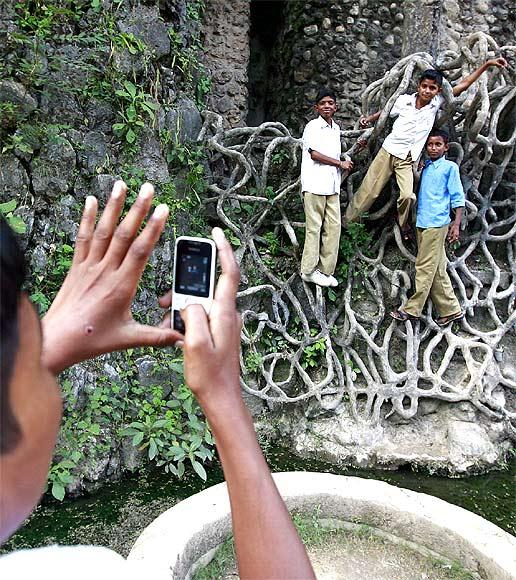 Samsung has been dethroned by local players in the Indian and Chinese mobile handset markets - the two largest in the world - according to independent research reports.
In China, Xiaomi outsold the Korean company's products in the three months to June, while in India Micromax overtook them during the quarter.
Their success drives home a few lessons about brands and technology in the handset business - and indeed larger lessons for an Indian government struggling to build a domestic high-tech sector.
The foremost lesson is that technology has got commoditised. It can be bought off the shelf by handset companies, and there are factories in China and Taiwan that can execute large orders.
In other words, it is possible to be successful in the handset business with relatively low research and development budgets and without setting up a dedicated production facility. Several Indian companies have gained serious market share in the last few years - Lava and Karbonn, apart from Micromax - with imported handsets.
In their success, many see the triumph of Chinese manufacturing. Also, as Android becomes the dominant operating system for mobile handsets (it is used by almost all makers, except Apple, which uses its own iOS operating system), the user interface has become similar across brands.
In such a scenario, the price holds the key. With low overheads and some strategic pricing, local brands have been able to appeal to a growing band of users.
There is another reason why price plays an important role: many Indians choose to keep more than one handset, for better coverage and extended battery life.
That's why (the other reason is replacements) the Indian handset market is estimated at 20 million per month, though new subscribers are not more than 2.5 million.
The price factor also explains the recent success of Xiaomi and Motorola in selling their handsets online.
There are a couple of other recent developments that have worked against top-end handset brands. Indians buying handsets online have had payment difficulties owing to stricter norms mandated by the central bank.
And two, buyers expect companies to drop high-end prices sooner or later, and, therefore, postpone purchases.
The success of Indian brands is certainly not a flash in the pan. Google has chosen three of them (Micromax, Karbonn and Spice) as partners (just like it chose LG as the partner for its Nexus range) for the sub-$100 handsets it is developing for emerging markets.
But they raise a question for policy. Essentially, they are 1980s-style "screwdriver" companies, with minimal value-added, and mainly imported components assembled with the turn of a screwdriver. Indian brands, but not really Indian products.
The question is, can this change, or is India condemned to import electronic components forever? As the Union Budget made clear, the government believes in old-style industrial policy, with concessions and protections for the electronics sector. This is a mistake. Instead, it should look to history.
Real ecosystems are created when the government itself is a big client - for instance, in defence.
To build a genuine base for Indian manufacturing, the government should persuade its military to buy advanced defence products from the domestic private sector.
This will extend to electronic components as well, where a favourable ecosystem for a manufacturing base can be created to meet domestic demand for such products.