Batting for greater transparency, a Sebi panel said sound corporate governance helped companies generate "significantly greater returns".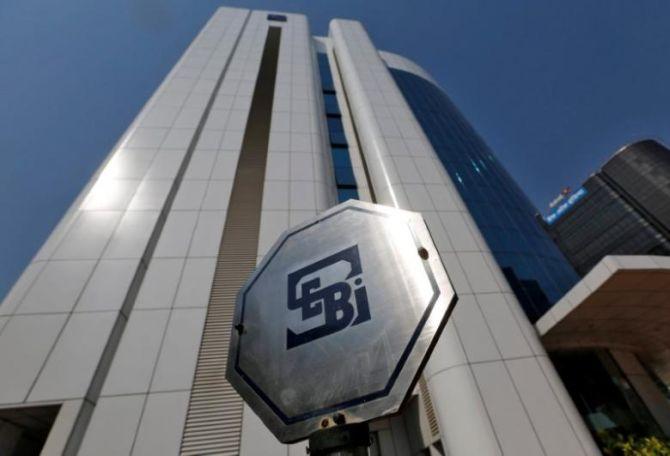 The Securities and Exchange Board of India's (Sebi's) high-profile committee on corporate governance on Thursday recommended several measures to enhance corporate governance standards at India Inc.
The 25-member panel, headed by Uday Kotak, vice-chairman and managing director, Kotak Mahindra Bank, recommended that there should be at least six directors on the board of a listed company, the appointment of at least one woman independent director, a higher frequency of board meetings, and the separation of the roles of chairman and managing director.
The committee also suggested a formal framework for sharing sensitive information between the board and the entities that were not part of the board.
Sebi has invited public comments on the report till November 4. Based on the market feedback, the regulator will take a final call on framing a new governance code.
Batting for greater transparency, the panel said sound corporate governance helped companies generate "significantly greater returns" compared to those that exhibited poor corporate governance standards. It further said well-governed companies could command a premium between 10 and 40 per cent over the not-so-well-governed ones.
It also called for a host of changes for transparency in appointing independent directors and to ensure their active role in company managements.
The panel suggested changing the board composition with at least 50 per cent independent directors.
Currently, a board needs to have at least a third of its directors as independent.
The committee also called for a better compensation for independent directors in order to balance the "risk-reward" and make it attractive for "competent people" to become independent directors. It also called for exclusive meetings of independent directors.
The committee suggested increasing the minimum number of board members from three to six and the frequency of board meetings to a minimum of five from four a year. It called for the presence of at least one independent director at every board meeting.

Further, it suggested separation of the roles of the chairperson and the CEO and managing director for listed entities, with public shareholding over more than 40 per cent by April 2020 and extend it to all companies by April 2022.
The move could impact companies like Reliance Industries, where Mukesh Ambani holds the post of both chairman and MD.
It also proposed a special resolution in case where single executive salary exceeds Rs 5 crore or 2.5 per cent of net profits, whichever is higher.
The Kotak panel made several proposals for effective functioning of board committees, which include audit, remuneration and stakeholder relationship committee.
It also advised setting up of information technology committee to focus on will focus on digital and technological developments.
In a bid to improve transparency among group entities, the panel suggested revising the definition of a "material subsidiary".
It said an entity will be termed as a material subsidiary if its income or net worth exceeds 10 per cent, up from the current 20 per cent, of the consolidated income or networth respectively of the listed entity.
This will also apply to unlisted foreign subsidiaries.
The committee recommended adoption of a transparent framework for exchange of unpublished price sensitive information (UPSI) with promoters or any significant entity not part of the board.
It called for creation of special agreements enabling the management to share any UPSI with designated persons.
Under the current framework, such information can be shared with members only if they are part of the decision-making process.
This issue had assumed significance during the tussle at Tata Sons between their erstwhile chairmen Rata Tata and Cyrus Mistry.
"These measures would bring clarity and create a pathway where promoters can access sensitive information, subject to certain restrictions," said panel member Keki Mistry, vice chairman and chief executive officer, HDFC.
Addressing the issue of high royalty payments by domestically listed multi-national companies (MNCs) to their parents, the committee recommended payments amounting to over five per cent of the revenues would require approval of the public shareholders.
It also recommended high and frequent disclosures of related party transactions (RPTs), often a bone of contention between public shareholders and promoters.
The committee also suggested that the government assess an "independent holding structure" for public sector undertakings (PSUs).
"The government should consider consolidating its ownership and monitoring of PSUs into independent holding entity structures by April 1, 2020," the panel said in the 178-page report submitted to Sebi on Thursday.
The move would help in removing conflicts between the government and the regulator.
An autonomous environment would enhance the shareholder value and act in the best interest of all stakeholders, the panel said, noting several PSUs are trading at a sharp discount to their private peers.
"The proposals cover a diverse set of areas. They should push corporates towards improving board effectiveness, enhance oversight over group entities and RPTs and provide for timely disclosures. The proposals are grounded in market realities with best global practices as benchmarks," said another panel member Amit Tandon, managing director, IiAS, a proxy governance firm.
Photograph: Shailesh Andrade/Reuters