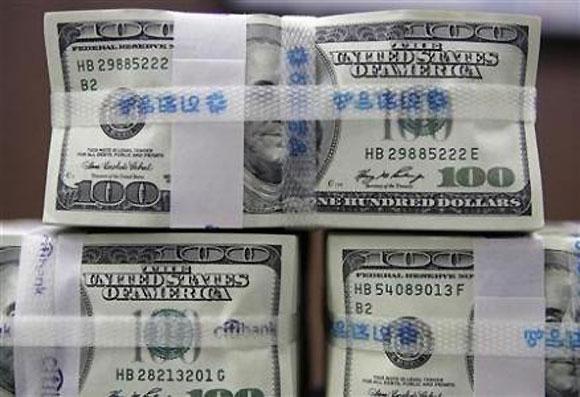 Overseas direct investment by Indian firms rose by over 60.7 per cent year-on-year to $5.03 billion in June 2014, according to RBI data. Investment abroad by Indian firms were at $3.13 billion in June 2013.
The Indian companies, however, invested a much lower $1.59 billion in overseas markets in the previous month May 2014.
Please click here for the Complete Coverage of Budget 2014 -15
These investments were a mix of issuance of guarantees ( $ 4.58 billion), loan ( $ 322.91 million) and equity ( $131.42 million). India's largest telecom services provider in terms of revenue, Bharti Airtel, invested a total of $4.23 billion in two separate tranches in its joint-ventures in the Netherlands ( $4.13 billion) and Singapore ( $100 million).
Godrej Consumer Products invested $ 81.25 million in a wholly-owned unit in Mauritius in two separate tranches. Larsen & Toubro invested $54.52 million in a joint venture in Saudi Arabia, Indian Oil Corporation $38 million in a wholly owned unit in the Netherlands.
Tata Consultancy Services $ 26.58 million in a wholly- owned company in the UK and Navaguga Engineering made an investment in a joint venture in Doha to the tune of $23.64 million.
Please click here for the Complete Coverage of Budget 2014 -15