Moving towards a decentralised leadership model, IT services major iGATE said it will give more freedom to its vertical heads to focus on markets like North America and Western Europe.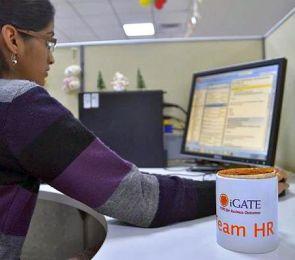 iGATE, whose former CEO Phaneesh Murthy was the face of the company during his tenure, is in the process of "finding leaders" to head its business in the US, the UK, Australia and countries in the Germanic, Nordic and Benelux region.

"We are developing a new organisational structure where the leaders will have responsibility and accountability towards the clients, shareholders and employees," iGATE President and CEO Ashok Vemuri told reporters in a video conference.

In August, Vemuri resigned as the head of North America region at India's second largest software firm Infosys to take on as iGATE's CEO following Murthy's sacking.

Murthy was sacked from the California-headquartered firm over an undisclosed relationship with a subordinate.

Vemuri said iGATE has entered into a credit agreement for a secured term loan facility of $360 million with DBS Bank and ING Bank, which will help the US-based company save about $105 million worth of interest over a period of five years.

The move will help iGate, which has over $700 million in debt, to effectively reduce interest costs by 6 per cent.

When prodded on recent top-level exits and restructuring, Vemuri said the firm is spending time in finding and grooming the right leaders, which will take some time.

"The people, who left, left for a whole host of combination of issues not just one. We will prioritise according to the business needs and leaders will have to adjust to it," he added.

He added that the structure will be nailed down in the next few weeks.

According to reports, Sean Narayanan, the chief delivery officer of iGATE, submitted his resignation letter earlier
this month.
The new structure will see the creation of smaller industry-focused business units with independent responsibilities with the heads focussing on consultancy, delivery and sales.
In the European region, iGATE would continue with the geographical structure.
The company is also looking at exiting markets where it had a "half-hearted" approach.
"Our biggest markets are North American and the Western European markets, where we have enough legs to derive significant returns. There are certain markets where we had a half-hearted effort. We will not scale those and there will be no initiative to seek more business," he said.
Vemuri added that iGATE will continue to serve existing clients in these markets - Latin America, Africa, etc.
To ensure business continuity and tackling visa issues, iGate is expanding its near-shore delivery centre in Mexico and Canada, as well as building delivery centre in Sweden.
The firm has also invested in setting up a global training centre in Pune by the middle of 2014, which will take care of software, process and leadership, Vemuri said.
Talking about its marketing plans, he said the firm will continue with its existing strategy, but the tone will be "reflective of the directional change."
Last year, iGate had launched a multi-million dollar ad campaign urging North American enterprises to shift their outsourcing model from an 'efforts' based one to one based on 'outcomes'.
Based on the changing requirements of businesses, Vemuri said there is a need to move beyond iTops, a model popularised by Murthy.
He said iGATE will assess the areas it needs to acquire after moving to the new industry verticals-based structure based on the gaps it finds.
When asked about the company's hiring plans, Vemuri said: "We will ramp-up our recruitment. It will be fairly substantial."
iGATE's total headcount stood at over 28,200 at the end of the July-September quarter.