Indian-origin Manveen Pam Kaur will takeover as the Internal Audit head of global banking major HSBC from April.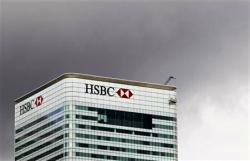 The appointment comes amid the HSBC looking to strengthen its capabilities and enforce the highest standards with regard to combating financial crimes.

In December, HSBC had agreed to pay $1.92 billion to American authorities to settle alleged violations of money laundering, terror-financing, and sanction laws.

HSBC today said 49-year-old Kaur would assume charge as group head of internal audit and a group managing director with effect from April 1.

"She will join the Group Management Board and report to Stuart Gulliver, group chief executive, and to the Risk and Audit committees of the HSBC Holdings plc Board," it said in a statement.

Kaur would succeed Paul Lawrence, who has decided to retire from HSBC after 31 years of service. She joins HSBC from Deutsche Bank, where she has been global head of group audit since 2011.

She began her career with Ernst & Young in 1986
and has held senior audit, compliance, finance and risk management positions at Citigroup, Lloyds TSB and the Royal Bank of Scotland.
"Pam brings enormous experience of audit, risk management, finance, and compliance from other global financial institutions. We are delighted to welcome her to the Group," Gulliver said.
Last month, HSBC announced the setting up of a Financial System Vulnerabilities Committee.
The panel would provide governance, oversight and policy guidance over HSBC's framework of controls and procedures designed to identify areas where HSBC and the financial system more broadly may become exposed to financial crime or system abuse.
"The new committee, which will benefit from the experience of the expert advisers, will provide invaluable guidance and advice as we strengthen our capabilities and enforce the highest standards, in particular in relation to combating financial crime," Gulliver had said on January 30.