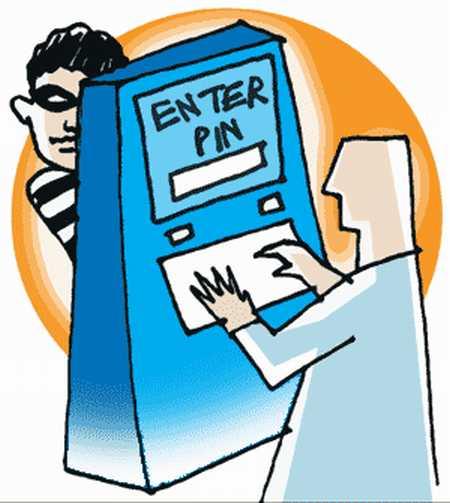 The Reserve Bank of India (RBI) has made it mandatory for customers to punch in their PIN (Personal Identification Number) at POS (Point-of-Sales) machines from December 1 2013 for payments made using debit cards to avoid their misuse.
Debit or credit cards which have magnetic strips can easily be cloned using skimming devices. These devices read the information from the magnetic strip and then write it on a new card thus cloning it. Anyone who has this card can easily make POS transactions. RBI has implemented PIN rule to prevent this kind of fraud as the transaction will not go through if the correct PIN is not punched in.
This rule is great but it has its own drawbacks. The POS machines at the shops and restaurants are placed at places which are not easily accessible to customers. There is no privacy while entering PIN.
As the POS machines are not easily accessible to customers, cashiers are asking customers to tell them the PIN so that they can enter it. Many times I have noticed customers easily telling their PIN to the cashier there by rendering this RBI mandate useless as the customer's PIN is not a secret anymore and the cashier can skim the card and also have the PIN with him.
RBI has implemented this mandate without making any awareness campaign to make the customers not to share one's PIN to anyone there by making it in effective and also more vulnerable prone as now the customers PINs are in open domain.
I had fights with such cashiers many times where they asked me for my PIN and refused me entry near the POS machines to enter it. So these days I am carrying extra cash to pay when there is any issue with regards to entering the PIN.
Points to note
Never disclose your PIN to anyone.
Always make sure that the card is in your sight when handed over for payment.
Make sure that no one watches you while you are entering the PIN. Keep the keypad covered with your hand if necessary.
Always carry extra cash with you to pay with it in case of any issues while using the card.
Change the PIN immediately if you shared the PIN.