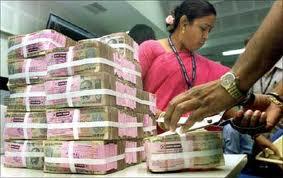 The rupee strengthened for a third straight session on Tuesday, its biggest winning streak in two months, as dollar inflows towards an offshore bond sale continued while marginal gains in the domestic share market also aided.

Traders said dollar inflows have continued, though in small quantities, helping prevent any falls in the local unit despite dollar demand from importers coming in at sub-62 rupee levels.

Indian Railway Finance Corp raised $500 million via offshore bonds, with the issue attracting a strong order book of over $3 billion, according to International Financing Review, a Thomson Reuters publication.

Some traders said dollar inflows into the domestic equity markets also helped the rupee. Foreigners have bought a net $465 million over the last eight consecutive trading sessions.

Shares too gained for a third straight session, to their highest closing in a month as software stocks rose on optimism about the U.S. business outlook.

"Market
has been very boring, not much movement in the forwards also.
"But some flows were seen which helped the rupee nudge higher," said Hari Chandramgethen, head of foreign exchange trading at South Indian Bank.
"We could see some movement towards the end of the week as there will be month-end selling from exporters and the import demand.
"There is both domestic and US GDP data on Friday evening as well. Until the data, 61.70 to 62.50 range should hold," he added.
The partially convertible rupee closed at 61.9350/9450 per dollar compared to 62.07/08 on Monday.
The unit gained for a third day, in its best winning streak since December 24.
Traders said gains in other Asian currencies versus the dollar also underpinned sentiment.
Most emerging Asian currencies rose slightly on Tuesday with the South Korean won and the Malaysian ringgit up on exporter demand, while a weakening yuan and falling China stocks limited gains in regional units.
In the offshore non-deliverable forwards, the one-month contract was at 62.23 while the three-month was at 62.99.