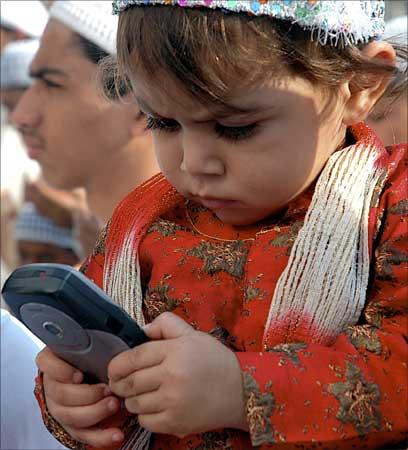 The nation is in the grip of election fever. And, before elections comes the pain of campaigning - especially for office-goers facing the onslaught of political rallies.

However, despite residing in the national Capital, I've never felt luckier the past couple of months.
Not because I enjoy the political hullabaloo (I don't) but because of a friend-in-need on my iPad. I'm talking about the ANS Navigator app for iOS (Rs 1,650; Rs 1,399 for Android), which I have been reviewing.

You see, it gives you traffic updates and suggests roads one needs to avoid - and one can customise the route to reach one's destination in time.
Best of all, I loved the app's ability to spook the auto-rickshaw driver - with the app providing turn-by-turn navigation in Brit English.

The iOS app is a 950MB-plus download, so make sure you're on Wi-Fi. Opening up the app might not fill you with hope, the dark-green colour of the interface is decidedly uninspiring.
But don't dismiss the app because of that - there are a host of features, so much so that you'd get confused.
There are options galore - four ways of searching; the ability to plot your route and a notification bar at the bottom showing the distance covered and estimated time of arrival; various keyboard layouts besides QWERTY (this can be confusing); the option of 2D and 3D maps; and the various icons depicting events (such as traffic build-up, closed roads etc), among others.
The app uses quite a few icons, so it would be a good idea to figure out what each means before hitting the road.

The app, running the iGO navigation engine, locked on to the GPS signal smoothly on the iPad (fourth generation).
Since the maps reside on the device, the app will work even if there's no Wi-Fi/3G connection but the notifications/alerts won't be updated.
Using a Vodafone 3G connection when on the road, proved quite satisfactory with the app. The app is as good (or as bad) as other navigation apps regarding "misguided GPS" - not too many to write about. And, re-routing (if one misses a turn) is pretty fast.

One can search right down to street and house number in this app and while it does quite a good job, we've seen better.

But where the app really shines is with its places of interest (PoI) notifications and the predefined way to search for categories such as ATMs, among others. For example,
I never knew our East Delhi neighbourhood had so many places to eat out. These features could be a lifesaver when you're frantically looking for a petrol pump in the dead of night with just a litre to spare or need to withdraw cash in a hurry.

ANS Navigator also offers in-app purchases of maps, 3D buildings of cities and other useful add-ons, if you're so inclined. Besides the paid version, ANS also offers a free version - ANS MapViewer - for Android users, which doesn't offer turn-by-turn guidance.

If you're in the market for a paid navigation app, ANS Navigator is a good choice, especially for its detailed PoIs.