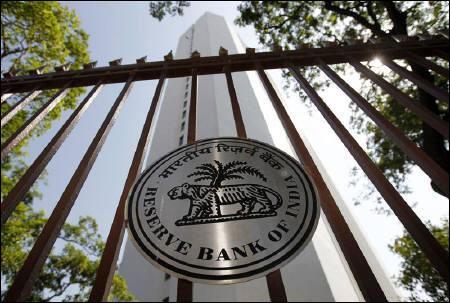 Following are the highlights of the RBI's second quarter review of monetary policy 2013-14:
* Repo or short-term lending rate up by 0.25 pc to 7.75 pc;
* Cash reserve ratio unchanged at 4 pc
* Marginal standing facility (MSF) rate cut by 0.25 pc to 8.75 pc
* Difference between repo and MSF rate narrows to 1 pc
* Repo hiked due to upturn of inflation, other factors.
* Wholesale inflation expected to be higher than current levels; warrants 'appropriate policy response'
* Retail inflation to hover around 9 pc
* Food price pressures may ease with the arrival of summer crop harvest and seasonal moderation.
* Prospect of delay in taper of US Fed Reserve's bond purchases has brought calm to financial markets
* Normalcy will restored in the forex market only when OMCs fully return to the market for their demand
* FY14 GDP growth estimate revised downward to 5 pc vs 5.7 pc
* Growth likely to pick up in second half on good show in exports and agriculture
* Liquidity pressures building on small businesses as large entities holding on payments; remedies lie in speeding-up of government and PSU payments.
* Average drawdown from MSF has declined to Rs 0.4 trillion by mid-Oct, down from a high of Rs 1.4 trillion in mid-Sep
* Final guidelines on unhedged forex exposures by corporates to be out by December
* Jalan panel on new bank licenses to hold 1st meet on Nov 1, decision of RBI on in principle approvals will be final.