The country's second largest private sector lender HDFC Bank promoted Paresh Sukthankar as the deputy managing director.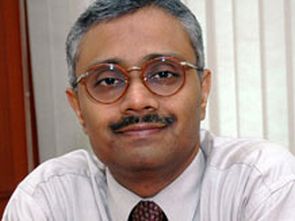 The decision, which comes in wake of intense speculation about who would in line to succeed managing director and chief executive Aditya Puri, was taken by the Board of the bank which met on Tuesday, it said in BSE filing.

Sukthankar's appointment is for three years, till December 23, 2016, the bank said, adding that it is subject to shareholders' and RBI's approval.

Born on December 10, 1962, Sukthankar is currently the executive director of the bank.

The 63-year-old Puri is the founding chief executive and managing director of the bank since 1994. According to RBI norms, a top executive of a bank has to retire at 65.

Sukthankar is one of the most recognised faces from the bank's senior management, and handles the post-result interactions with journalists.

Sukthankar has been with the bank since its inception in 1994, after working in Citibank for 9 years.

According to the bank's statement, Sukthankar holds 687,655 equity shares in the bank.

Meanwhile, the lender also elevated its head of corporate banking, Kaizad Bharucha, as executive director and an additional director for a period of three years.

Bharucha holds 766,078 equity shares in the bank, it added.