The mystery deal involved a buyer paying Rs 199, without knowing what he/she was buying

American deal site Groupon caused a flutter in the cyber world on Friday, launching a mystery offer across 78 cities in the country. The company claimed this was a first in India.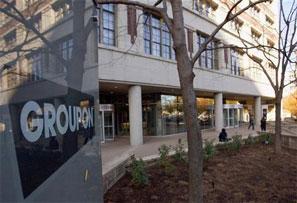 Early this year, Groupon had launched mystery deals in the US. A few weeks earlier, it had followed a similar strategy in Malaysia.

Known for sales gimmicks, the company had surprised and thrilled Indians with its Rs 9/kg onion deal last month.

Friday's mystery deal, which started at 1 pm, was to continue as long as stocks (850 surprise packs) lasted. It sold out within four hours of going live on the Groupon India site.

The deal involved a buyer paying Rs 199, without knowing what he/she was buying. The company assured the actual price of the product, to be delivered to a buyer in about 10 days, would be "way, way higher" than Rs 199. It added the surprise pack would have three items.

Groupon India chief executive Ankur Warikoo told Business Standard he, too, had tried his luck. But unlike other buyers who wouldn't know what their surprise pack contained for 10 days, Warikoo didn't have to wait. His kit comprised a branded bed sheet, an ice cube bucket and a high-end mobile phone battery. He estimated the total price of the pack at Rs 5,000.

Even as the legality of such a deal, in which a consumer didn't know what he/she was paying for, was questioned, Warikoo said legal experts had vouched for the fully-functional, original and branded products. He added there were no hidden or additional charges.
The kits might comprise apparel, home appliances, accessories, stationery, mobile phones and golf sets, too. Seeking to create a buzz around Diwali this year, Groupon had held talks with product merchants. On how the company managed to sell products worth much higher at just Rs 199, Warikoo said Groupon's relationship with merchants helped.

Also, the deal involved products, sales of which were slow. And, the packaging was damaged at times, he added. "To create excitement, we had an entire team deployed at Groupon to pick up stuff from merchants."

In October, through the Rs 9/kg onion deal, Groupon was able to sell 22,500 kg of onions in seven days. The next bizarre deal? "I'm tempted to go back to onions once more," Warikoo said.