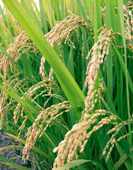 The government is considering a move to end the automatic approval regime for foreign direct investment in seed development, animal husbandry, pisciculture and aquaculture in controlled conditions.

The step has been triggered by concerns over the quality of genetically modified and hybrid seeds present in the food chain.

For example, there have been reports of cotton crop falling prey to bollworm due to largescale presence of spurious GM seeds in the market.

Hundred per cent FDI in seed development was allowed in the 1980s and has led to several big global seed companies entering the country.

In the move fructifies, FDI approvals for these categories will have to undergo scrutiny from the Foreign Investment Promotion Board.

At present, foreign companies dealing in GM seeds have to meet some extra conditions after the FDI approval. The process is scrutinised by the agriculture ministry.

These conditions include complying with safety norms and permission from the Genetic Engineering Approval Committee.

The ministry also scrutinises whether the companies are operating under controlled conditions in their area or not.

"At present, a company, after getting permission for FDI, comes to us. We have to scrutinise whether it is going into an area which is under controlled conditions or not.

"However, if the proposed changes are implemented, these proposals will have to be first cleared by FIPB before they come to us," said a senior official in the agriculture ministry.

However, experts say the move may not have a serious impact on the companies.

"If FDI through the 100 per cent automatic route is stopped, it should not have much of an impact on the Indian seed market, as most big players are already present here.

Moreover, the domestic seed industry is robust enough to meet any demand pressure," said Uday Singh, the managing director of Namdhari Seeds Pvt Ltd and past president of the National Seed Association of India.

Almost all big global seed players such as Monsanto, Pioneer Seeds, Limagrain, Syngenta and Bayer Crop Sciences are present in India, either on their own or through joint ventures. The Indian seed market is worth around Rs 5,000 crore (Rs 50 billion).