Ministry returns guarantee saying new price has not been notified and RIL would have to submit surety as and when it is announced.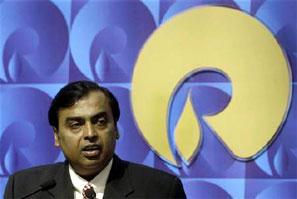 Reliance Industries (RIL) had given a bank guarantee of Rs 509.55 crore (Rs 6 billion) to get a higher price for natural gas it produces from the eastern offshore Krishna-Godavari D6 field, which the petroleum and natural gas ministry has returned, saying the new rate hasn't been announced.

The surety, given on April 10, covers the incremental revenue RIL would have got in the April-June quarter if the price of gas were to double to $8.4 a million British thermal units.

Sources said RIL provided the guarantee though the Election Commission had asked the Union government to defer implementing the new rate, to have originally come into effect from April 1, until the Lok Sabha elections were over.

The ministry returned the guarantee, saying RIL would have to wait till the new price was
notified.
An RIL spokesperson did not reply to an e-mail seeking comment. The Cabinet Committee on Economic Affairs (CCEA) approved a new formula for pricing all locally produced natural gas in June last year.
In December, it said the new rate would be applicable for the main field in the KG-D6 block only if RIL gives a guarantee equivalent to the higher revenue it would get from the new gas price.
This surety would be encashed if it were proved the company deliberately suppressed gas output, depriving RIL of the incremental revenue.
Output at the Dhirubhai-1 and 3 gas fields at about eight million standard cubic metres a day (mscmd) is a fraction of the 80 mscmd planned for this time.
RIL says geological complexities such as unanticipated water and sand ingress were responsible for the output drop.
However, the ministry and its technical arm, Directorate General of Hydrocarbons contend RIL did not drill the committed quota of wells and slapped a $1.8-billion penalty on the company. They also wanted to deprive the company of the higher rate for gas unless it was proved otherwise.