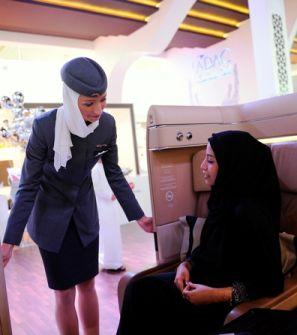 A change of government in India will not affect Etihad's equity holdings in Jet Airways, chief of the Gulf carrier has said, expressing "full confidence in the Indian process".
"This isn't a political issue. We have entered into a partnership with a great Indian company," Etihad President and Chief Executive James Hogan said.
In the first foreign investment made in the Indian aviation industry, Etihad last year (2013) picked up 24 per cent stake in Jet Airways after months of reviews by Indian regulatory authorities.
"We have from day one worked through the proper process and have full confidence in the Indian process," Hogan said, stressing that the deal was in the interest of both carriers.
Asserting that Etihad had not breached the Indian aviation policy, he affirmed that the flag carrier of the UAE does not have managerial control over Jet Airways.
"We work within the aviation policy of that country and we work within a sector that has a major impact on all the countries we fly in and out of," Hogan was quoted as saying by the Gulf News.
"As much as we're going to take traffic, we're going to bring as much traffic in," he said.
The deal was "also great for Indian jobs the stronger the Jet becomes, they will be able to employ more people," Hogan said.
Asked about the fate of the deal after the Lok Sabha elections when a new government takes over power, Hogan stressed that the equity stake was a "commercial agreement" for the two airlines to work together.