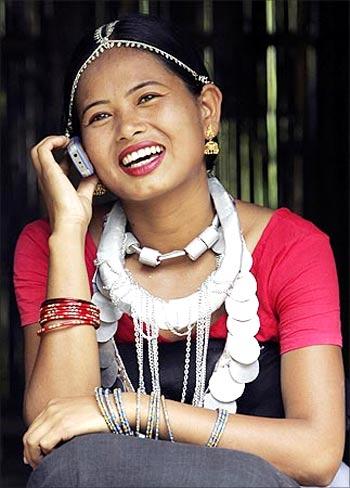 Tata Docomo, the mobility and business services brand of Tata Teleservices, on Tuesday launched a mobile advertising application 'GET' that allows users to get free voice minutes for viewing ads on their handsets.
GET (GetEasyTalktime) allows users to watch video commercials on their phones and get gratified with one free voice minute for local or national calling for each advertisement viewed, the company said in a statement.
"Users are offered free voice minute, per advertisement viewed to both prepay and postpay customers using data esabled handset," it added.
The company said it has already tied up with HTC and Fastrack to showcase their advertisements.
"In an increasingly cluttered advertising environment, the GET service will provide our customers targeted opportunities and facilitate brand engagement possibility at personal level," Tata Docomo Head Marketing (Non-Voice Services) Harsh Saxena said.
The application will be available on the GSM as well as CDMA networks and is compatible with Android, Java, Symbian and Blackberry. The application can also be accessed over Wi-Fi and Tata Docomo Internet.
"We are proud to be one of the first ones to be associated with Tata Docomo GET that has offered so much, to so many, in such short a time," HTC India Head Marketing Manu Seth said.
Mobile users opting for the service will not incur any data usage charges while using Tata Docomo 2G and 3G connection, and the advertisement will play on the handset without buffering on 2G, 3G or CDMA network, it added.
Tata Docomo said it is the first operator to launch this application on GSM and CDMA technology in India.
"Since we look at a user (age) group of 16-24 as our consumers, the decision to reach out to them through their phones is a step in the right direction," Fastrack Head Marketing Simeran Bhasin said.