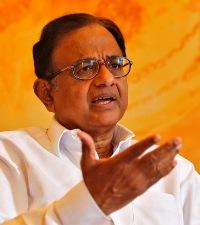 Amid rising bad loans, Finance Minister P Chidambaram will review financial performance of public sector banks on Tuesday.

The review will cover overall credit growth, with particular reference to agricultural credit, MSME credit, housing loan, education loan and lending to minority communities among others, an official statement said.

Chidambaram will also review the performances of the PSBs with regard to the steps taken by them to reduce their non performing assets and increase their recovery.

PSU banks have recovered Rs 18,933 crore (Rs 189.33 billion) of bad loans during the nine months through December 2013.

The NPAs, or bad loans, of the public sector banks have seen an uptrend trend since the global financial meltdown in 2008.

During 2013-14, most of the public sector banks have reported rise in their NPAs quarter after quarter.

The gross NPAs of public sector banks rose to Rs 2.03 lakh crore (Rs 2.03 trillion) at the end of September, from Rs 1.55 lakh crore (Rs 1.55 trillion) on March 31, 2013.

Gross NPAs of banks, including the private sector, rose by 28.5 per cent from Rs 1.83 lakh crore (Rs 1.83 trillion) in March 2013, to Rs 2.36 lakh crore (Rs 2.36 trillion) in September.

Besides, Chidambaram will discuss the issue of capital adequacy for the banks, the statement said, adding that he will also discuss the progress made with regard to the stalled projects especially in those cases where PSBs have extended credit facilities.

This will be the second meeting this year by the Finance Minister with the chief executive officers of the PSBs/FIs.

The last meeting was held by him with heads of these institutions in March.
Image: P Chidambaram