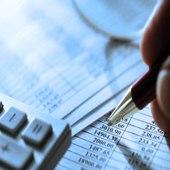 Finance Minister P Chidambaram said on Tuesday that for Infrastructure Debt Funds, we should try to mobilise resources from insurance and pension sectors as these funds are available for long term horizon.
He was speaking after launching the maiden IDF scheme of IIFCL Mutual Fund in New Delhi on Tuesday.
The Finance Minister later handed over In-Principle sanction approval letters issued by IIFCL Asset Management Company Limited to one Power Project in Jharkhand and one Rural Water Project in Andhra Pradesh.
Both projects are in operational phase.
Chidambaram said that in order to give thrust to investment in infrastructure sector and to attain gross domestic product growth rate of 8 per cent, there is an immense need for financial products such as IDFs, Takeout Finance and Credit Enhancement to fill the financial gap in the infrastructure sector.
Chidambaram congratulated IIFCL and the other participating investors of IIFCL Mutual Fund for this landmark event of launch of the IDF scheme, which will pave the way for setting-up of more such infra debt funds.
On this occasion, Dr Arvind Mayaram, Secretary, Department of Economic Affairs, Rajiv Takru, Secretary, Department of Financial Services, V.P Baligar, CMD, HUDCO and CMDs of Canara Bank and Corporation Bank along with ED, OBC were also present among others.
Later IIFCL Asset Management Company Limited, an Asset Management Company promoted by India Infrastructure Finance Company Limited to manage the IIFCL Mutual Fund signed a memorandum of understanding with three public sector banks, including Canara Bank, Oriental Bank of Commerce and Corporation Bank and two (2) Financial Institutions, including the IIFCL and HUDCO to launch maiden Infrastructure Debt Funds for catalysing investments by way of securitised debt instruments of Infrastructure Projects/Companies.
IIFCL Mutual Fund has launched its maiden Infrastructure Debt Fund scheme with the support of investors viz. Canara Bank and HUDCO being the Strategic Investors and Corporation Bank, Oriental Bank of Commerce and IIFCL being the other investors.
The maiden IDF scheme will mainly undertake investment in debt securities or securitized debt instruments of infrastructure companies, infrastructure capital companies or infrastructure projects, SPV, Bank Loans etc. with the investment objective of capital appreciation and trade on the Stock Exchange, aimed at development of bond market in the country.
The regulations for Infrastructure Debt Fund, through Mutual Fund and NBFC route, were issued by the financial regulators, Securities and Exchange Board of India and Reserve Bank of India, following the announcement made by Government of India in financial year 2011-12.