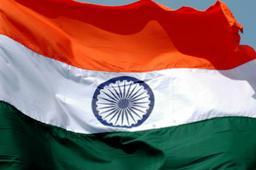 India's exports declined by 4.16 per cent year-on-year in May this year to $25.68.billion, mainly due to demand slowdown in the western markets.
In May 2011, the exports stood at $26.79 billion.
During April-May 2012-13, the country's shipments have contracted by (-) 0.69 per cent to $50.13 billion from $50.48 billion in the same period last year, Commerce and Industry Ministry said in a statement on Monday.
Imports too dipped by (-)7.36 per cent in May to $41.94 billion, leaving a trade deficit of $16.26 billion.
Cumulatively, during the first two months of the current fiscal, imports contracted by 2.42 per cent to $79.88 billion from $81.87 billion.
Trade deficit during the period declined to $29.75 billion, from $31.38 billion in April-May 2011.
While oil imports in May grew by 14.02 per cent to $14.98 billion, non-oil imports declined by 16.11 per cent to $26.95 billion.
During April-May 2012, oil imports rose by 10.51 per cent to $28.89 billion from $26.14 billion in the corresponding period last year.
However, non-oil imports declined by 8.49 per cent to $50.99 billion.