Loans to the real estate sector from banks and housing finance companies have been declining for some time, given their risky nature. Lenders are staying away even at the cost of their margins. In this situation, developers are looking to raise interest-free capital from the market by pre-launching projects, said a report by real estate consultancy Jones Lang LaSalle (JLL) India.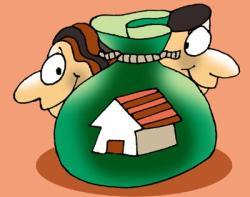 V K Sharma, director and chief executive, LIC Housing Finance, said while demand for loans in the retail segment continues to be robust, the company is cautious in its lending to the developer segment. It is impacting our net interest margins, he added.
According to the JLL report, a pre-launch (or soft launch) is a situation where a developer informs an inner circle of brokers and investors of the availability of properties in a project that has not been officially put on the market. Word of this arrangement spreads by word of mouth and email but does not figure on the developer's website or in other marketing media.
The buyers who show interest for pre-launch projects are usually investors and end-users who seek to benefit from the price advantage and can wait for a couple of years before getting possession.
Om Ahuja, chief executive officer-residential services, JLL, said, "Investing in pre-launched projects is a high-risk undertaking, which can pay off as long as one has factored in all possible variables. It makes most sense to investors who have a high risk appetite and the ability to weather an eventual setback. Investing in pre-launches is, generally speaking, not a route that end-users are advised to take, unless there is a high degree of certainty implied in the builder's brand and track record."
The price advantage of buying a property at the pre-launch stage can be five to 20 per cent, depending on various market factors. However, buyers must keep in mind that the project might not have got all required approvals or might not be cleared for home loan approvals by lenders. Another risk is that the project could be delayed or even shelved if the developer is not able to raise enough money. Therefore, those investing must check some things before going ahead.
They must establish if the builder has free and clear ownership of the land on which the project is being built.
The project must have an Intimation of Disapproval (IOD), a set of instructions a developer must comply with so that he can legally construct the building. The IOD is valid for a year and needs to be reissued if the project has not been completed in a year.
The project must have a commencement certificate in place.
According to Ahuja, while considering a pre-launch option, it is necessary to investigate the builder's record on transparent dealings and compliance with legal formalities, overall record for timely project completion and the experience he has.
"The ability to complete the project depends at least partially on bringing in a certain critical mass of sales when he (the developer) pre-launches a project," he said.