Ask them not to misinterpret Bernanke's statement and India's economic fundamentals.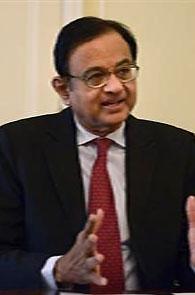 As stock markets tumbled today on worries that the US Federal Reserve might cut monetary stimulus, Finance Minister P Chidambaram tried to soothe investors' nerves and asked them to read the US central bank governor's statement and India's macroeconomic parameters correctly.
He asked them not to link specific economic parameters in Japan and China to the Indian economy, as low purchasing managers index number for Chinese manufacturing also contributed to nervous selling in stock markets.
"I think someone either misunderstood or misinterpreted the (Fed chief ) statement. If we read the statement carefully, he has clearly indicated he will continue with quantitative easing in the foreseeable future at about $85 billion (Rs 4.7 lakh crore) a month or so," Chidambaram told reporters after nervous selling in Indian stock markets.
The minister said quantitative easing was continuing without any change in Japan and the flows into India during May had been copious.
Foreign institutional investors net-invested $5.3 billion in stock markets till yesterday this year, against $11.8 billion in the corresponding period last year.
"I am looking forward to June and the second quarter with much greater confidence," Chidambaram said.
Later, chief economic adviser Raghuram Rajan told reporters: "I think the Federal Reserve said yesterday that there is no intent to end it (quantitative easing) early. My reading of (Bernanke's) statement is that they are going to continue. In that sense, we will have to deal with consequences of quantitative easing when it comes."
Bernanke had said That the Fed's monetary stimulus was helping the US economy recover.
A decision to scale back the $85-billion worth of bonds the Fed is buying each month could come at one of the central bank's "next few meetings" if the economy looked set to maintain momentum, Bernanke told the US Congress.