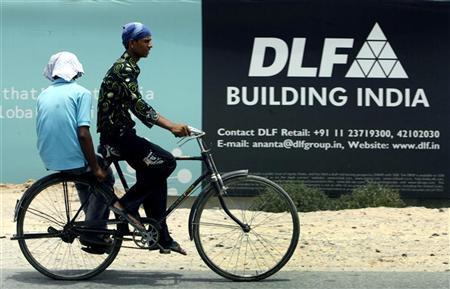 The shares of DLF on Monday fell by over 5 per cent amid allegations of the company providing undue favours in its transactions with Robert Vadra -- although the charges have been vehemently denied by both the parties.
After making weak opening, shares of DLF further lost 5.25 per cent at Rs 229.05 on the BSE.
At the NSE, the scrip tanked 5.29 per cent to Rs 229.10. DLF had on Saturday rejected the allegations that it had given unsecured loans to Robert Vadra as a 'quid pro quo' for favours and said it had transparent dealing with him as an individual entrepreneur.
On Friday last week, civil society activists Arvind Kejriwal and Prashant Bhushan had alleged that Vadra bought property worth crores of rupees between 2007 and 2010 with an "unsecured interest free loan" of Rs 65 crore given by DLF.
DLF, however, said that it had given Rs 65 crore as "business advances" out of which Rs 15 crore was fully refunded and Rs 50 crore was used for purchase of land.
Vadra also denied the allegations, terming them as defamatory and aimed at gaining cheap publicity.