Daiichi Sankyo, Japan's third-largest drug maker, has transferred six of its early drug discovery programmes in inflammatory and infectious diseases from its Japanese research & development (R&D) facilities to India.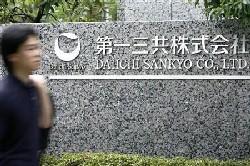 The move, part of a global reorganisation, will see Daiichi Sankyo Life Science Research Centre in India (RCI) become one the company's four worldwide R&D hubs.

RCI will be responsible for identifying potential drug molecules in these two therapeutic segments.

"Daiichi Sankyo has transferred five or six early discovery programmes from Japan. These are transition targets. We will explore our own research targets here," said Pradip K Bhatnagar, head, RCI.

RCI's mandate is to identify potential drug candidates for clinical trials and transfer those molecules to Japan.

The other three global R&D hubs are Daiichi Sankyo RD Associe (Japan), Asubio Pharma (US) and U3 Pharma (Germany).

RCI came into existence in July last year after Daiichi transferred the new drug research team of India's largest drug maker Ranbaxy Laboratories into the new entity. While Daiichi owns 63 per cent stake in Ranbaxy, RCI is a wholly-owned subsidiary.

The transfer saw 170 scientists under the leadership of Bhatnagar becoming part of Daiichi's global R&D team. 
The transition into the Daiichi fold also meant a shift in the research team's earlier focus on developing potential drug candidates for cancer and diabetes to inflammatory and infectious diseases.

"There is not much of a shift in the area of focus. It's just that the business model shifted dramatically," Bhatnagar says.

As Ranbaxy, the scientists said their objective was to discover potential medicine candidates for out-licensing to global companies for further development, including expensive and time-consuming clinical trials. But they say there is no direct revenue implication of the job they do at RCI.

The transition from Ranbaxy to Daiichi has not seen an increase in the number of scientists or number of research programmes at RCI.

According to Bhatnagar, the number will increase in the future, but the current focus is to put systems in place.

The transfer is known to have fetched Ranbaxy just over Rs 10 crore, although it stated that shifting the new drug research team out of Ranbaxy would help the company focus on its generic drug research and cut down R&D expenses on new drug discovery research.