Dalal Street seems to have taken an instant liking to Raghuram Rajan, the newly-appointed Reserve Bank of India (RBI) governor, if comments by various market participants are to go by. Stocks may open higher on Thursday, led by bank shares, as Rajan's maiden speech as the central bank chief has heightened hopes of more aggressive steps to control the rupee and clean up the mess in the banking system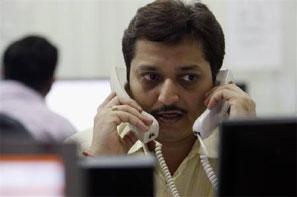 "People are likely to take a great deal of confidence from his words and a lot of the volatility we have seen in the rupee lately may not be seen in the future," said Motilal Oswal, CMD, Motilal Oswal Securities. "He is likely to have a great deal of impact both in the short term as well as the long term," he said.

Market participants are impressed that Rajan has set the ball rolling on his first day at RBI with a series of announcements, raising expectations that
more are in store.
"It seems like he knows what he is doing," said portfolio manager Sandip Sabharwal. "His stance that the primary role of the central bank is 'monetary stability' will go down well with investors. His predecessor (D Subbarao) emphasised on 'price stability'."
Foreign institutional investors (FIIs) might be forced to cover a bit of their recent bearish bets on Thursday if there is a market rebound. These investors had sold index futures worth Rs 1,800 crore earlier this week.
But a section of the market believes the rebound could be temporary because the economic downturn is severe and issues like current account deficit persist. "Such speeches do make a difference when the chips are down but at the end of it, it boils down to real action," said Siddarth Bhamre, head-derivatives, Angel Broking. " Even if there is a recovery, it may not last unless FIIs start coming back," he said.
FIIs were sellers to the tune of Rs 7,500 crore (Rs 75 billion) in August. Analysts said, however, the stock market's prospects would continue to depend a lot on how the rupee behaves.