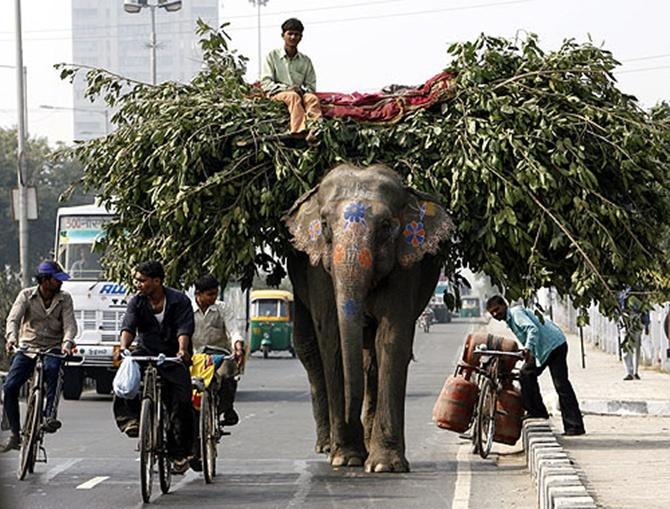 If El Nino condition affects the monsoons, as is being forecast by foreign agencies, it can slow down the economy to 5.2 per cent next fiscal from a projected 6 per cent, says a report.
Several international weather forecasters see enhanced possibility of an El Nino this year, according to a report by Crisil.
An El Nino occurs when the Equatorial Pacific waters become unusually warm. It can change ocean and wind currents across the globe, wreaking havoc on the climate.
"If, however, the monsoons were to get adversely affected this year, the economy could grow by 5.2 per cent in FY15, much lower than our current forecast of 6 per cent," the rating agency said.
However, it said there is a fair degree of uncertainty associated with these early forecasts, and it will be too premature to conclude that an El Nino condition will occur this year.
"Even the occurrence of an El Nino does not necessarily imply monsoon failure in the country," it said. For India, El Nino shifts rainfall patterns and can weaken or delay the Asian monsoons.
"In the last decade, it was one of the factors responsible for two of our most severe monsoon failures (2002 and 2009)," Crisil noted. Poor rainfalls could push up the already high food inflation further and pump down GDP, the report warned.
A normal monsoon, leading to 3 per cent growth in agriculture, was a key assumption behind Crisil's 6 per cent GDP growth outlook for FY15.
In particular, the occurrence of an El Niño is said to cause rainfall deficiency in the Northwest and Central areas of the country, and excess rainfall in the Northeast.
Northwest and Central regions together contribute 67 per cent of the country's agriculture output, while the Northeast and Eastern regions together contribute just about 13 per cent.
Deficient monsoons will, therefore, not only pull down GDP growth but could also stoke food inflation, the report said.
"A weaker monsoon could set off another spiral of poor rainfall leading to lower agriculture output, sharper hikes in minimum support prices (MSPs) and higher food inflation," it said.
Crisil sees CPI inflation, with nearly 50 per cent weight of agriculture-related articles, rising above the current forecast of 8 per cent in FY15 if El Nino occurs and affects the monsoon.
The Urijit Patel committee has suggested bringing down CPI inflation to 8 per cent by January next. "This is only possible if the downward momentum in food inflation continues for which a normal monsoon in 2014 is critical," Crisil concluded.