The Competition Appellate Tribunal (Compat) on Wednesday stayed the penalty of Rs 1,773 crore ( Rs 17.73 billion) slapped on state-run Coal India by the Competition Commission of India (CCI) for unfair trade practices.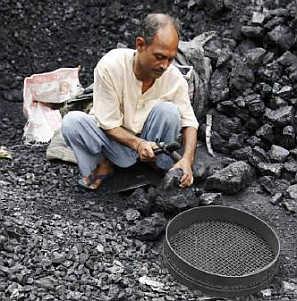 The stay would be subject to the miner depositing Rs 50 crore ( Rs 0.50 billion) in three weeks. The matter would be heard next on March 13.

Compat on Wednesday heard Coal India's plea challenging the CCI order. CCI had imposed on Coal India the fine, the first major penalty by the regulator on a state-owned entity, for allegedly abusing its dominant position in fuel supplies.

The penalty is equal to three per cent of the public sector unit's average turnover for the past three years.

In its order on December 9 last year, CCI had said Coal India was operating independently of market forces and enjoyed an undisputed dominance in the country over production and supply of non-coking coal.
According to the fair trade watchdog, Coal India abused its dominance and did not try to evolve/draft/finalise terms and conditions of fuel supply agreements through a bilateral process with procurers.

Subsequently, Coal India had approached Compat, which hears and disposes appeals against any direction issued or order passed by the regulator.