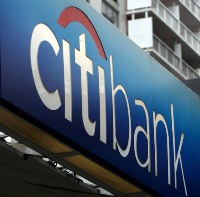 A local court on Tuesday remanded Raghuraj Puri, father of Shivraj Puri who is the alleged mastermind behind the Rs 400-crore (Rs 4-billion) Citibank fraud, in police custody for two days.

Another accused Rajendra Chand has also been remanded in police custody for two days. chief judicial magistrate Devender Singh remanded Raghuraj Puri in two days of police custody after public prosecutor argued that the police needed to get more information.

The two accused run two brokerage firms -- Normans Martin Brokers Pvt Ltd and Metcam Holding Pvt Ltd -- through which money allegedly misappropriated by Shivraj was diverted into stock markets.

Police wanted to investigate and recover the transaction details, the public prosecutor argued.

The 61-year-old Raghuraj's lawyer argued that his client joined the investigation five times and there is nothing to recover from him.

Senior Puri was the managing director of Kolkata-based Normans Martin Brokers Pvt Ltd.

Shivraj's parents Raghuraj and Deeksha Puri had joined the investigation
after they failed to get anticipatory bails from a local court here and later from the Punjab and Haryana high court.
Shivraj Puri, who was a Relationship Manager at Citibank's Gurgaon branch, is in judicial custody for duping high networth individuals to the tune of Rs 405.50 crore (Rs 4.05 billion).
He is accused of luring high networth individuals to invest in a bogus investment scheme on the pretext of high returns, while diverting the funds to stock markets.
Besides, Sanjay Gupta and Gaurav Jain, officials of Hero Corporate Services are in judicial custody for their alleged involvement in the fraud.
Shivraj Puri invested most of the ill-gotten funds in Nifty options, a derivative product with the NSE benchmark index Nifty as the underlying asset, where the investor has no obligation to take delivery and needs to pay only margin money.
In these derivatives instruments, investors bet on the upward or downward movement of the Nifty and returns depend on the accuracy of such bets.