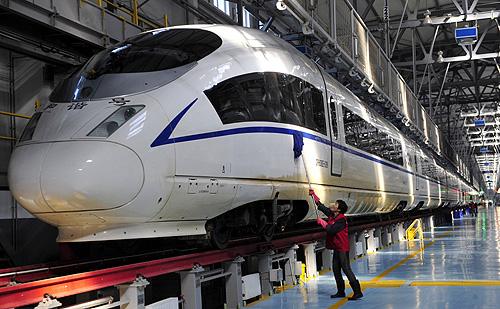 China's fast expanding high-speed bullet train lines have exceeded 10,000 km with the opening of a railway track linking the coastal city of Fuzhou and in-land Nanchang on Thursday.
It is the fourth line to open this year and the total length of track for speedy trains in the country is 10,463 kilometres.
Last year, the figure was 9,356 kilometres. With the new line, the travelling time between Fuzhou, capital city of southeastern FujianProvince, and Nanchang, capital city of Jiangxi Province, will be reduced from the previous 11 hours to 3 hours and 12 minutes.
The train travels at 200 kilometres per hour, state-run Xinhua news agency reported.
At the initial stage of operation, 37 bullet trains will be used for passengers and 18 will carry cargo, according to China Railway Corporation.