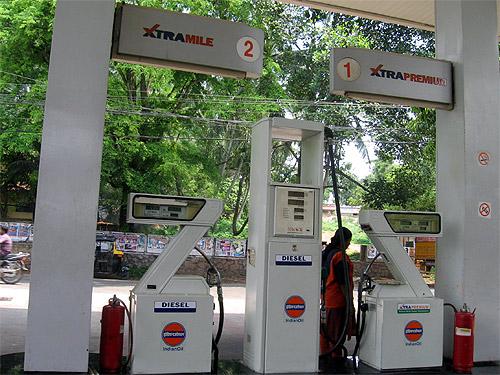 The Directorate General of Central Excise Intelligence (DGCEI) has issued a show cause-cum-demand notice of over Rs 4.6 crore ( Rs 40.6 million) to the nation's largest oil firm Indian Oil Corporation for not paying service tax under the head of a 'goods transport agency'.
"We had issued a notice to IOC last month for tax liability of Rs 4.64 crore and the oil major has to reply by May 24," said a DGCEI source.
IOC will have to reply why the amount of Rs 4.64 crore along with interest, penalty and additional penalty for suppressing the value of toll charges paid to the transporters should not be charged, said the notice issued by Additional Director-General of DGCEI Samanjasa Das.
Das said IOC has not been paying their tax properly as a goods transport agency by not including toll charges paid to its transporters as actual expenses in the taxable value between October 2008 and September 2013.
Das also said the transporters involved are plying their trucks on various routes for transporting the goods of IOC and that there are certain roads where toll charges are collected from these vehicles.
"Without payment of the impugned toll charges, the goods carriage cannot use the said road and hence, the transporter cannot provide the impugned services of a goods transport agency without paying toll charges," the notice added.
Hence, the notice said, the expenditure incurred by the transporter becomes an intrinsic part of the cost of transportation, as without incurring the expenditure on toll charges, the provision of service of a goods transport agency is not possible.
Therefore, the toll charges cannot be disintegrated from the value of taxable services of a goods transport agency as they are inextricably connected with the service provided, the notice said.
When contacted, IOC spokesperson refused to comment