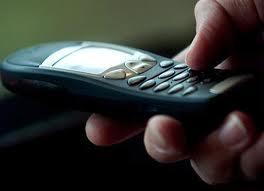 Cabinet on Thursday approved a pension proposal for 43,000 Mahanagar Telephone Nigam Limited employees, who joined the public sector company from Department of Telecom, that would cost the government an estimated Rs 500 crore (Rs 5 billion) annually.

The decision is likely to bring additional amount of about Rs 1,500 crore or Rs 15 billion (including interest) in the books of MTNL as refund from government for the pension that the PSU paid to its employees.

"The Union Cabinet today approved that the erstwhile all categories of employees of the government absorbed in MTNL and who have opted for combined service may be given similar treatment in the matter of payment of pensionary benefits as available to the absorbed employees of BSNL," an official statement said.

This would means pension benefits would be available for their service term at DoT as well as their rest of the period at MTNL.

The total number of such employees is estimated to be 43,000 which including 16,000 retired and about 27,000 existing employees of the PSU.

"The proposal entails an estimated recurring expenditure of approximately Rs 500
crore per annum besides adjustments in respect of Government pension liability previously discharged by MTNL," the statement said.
The pay scale at MTNL is comparatively higher to that of BSNL and the government will bear the cost of pension similar to the amount paid to the latter.
The difference in the pension amount will be borne by MTNL till the time of next pay revision when salaries at both the PSU will come at par.
The next pay revision is expected to take place in 2017.
In the year 2000, government corporatised the erstwhile Department of Telecom Services and Department of Telecom Operations under the name of BSNL to provide telecom services in all parts of the country except Delhi and Mumbai.
The telecom sector was opened for private players in 1994 with the issuance of licences for providing Mobile Telephone Services.
The permission to private sector for providing landline telephone services was given later.
Initially two private operators were given licence. MTNL was given licence for mobile services in 1997 as third operator in Delhi and Mumbai. Due to litigation challenging the decision to give MTNL licence for mobile services, the PSU could start wireless services only in 2001.