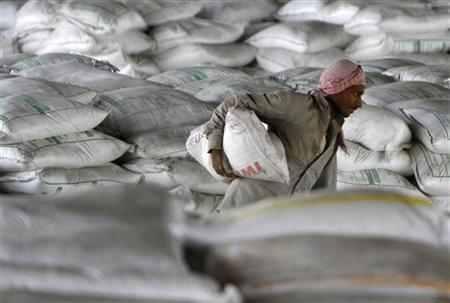 Cement may get costlier by Rs 7 per bag of 50 kg because of the hike in freight rate by 5.79 per cent in Railway Budget today, but manufacturers of the building material said a final call will be taken after the Union Budget.
"With the hike in freight charges, the impact will be Rs 13-15 crore per million tonne of cement production," Shree Cements Managing Director H M Bangur told PTI.
Asked whether the industry would pass on the hike to consumers, he said the industry would like to see Union Budget proposals to take a call on effecting any hike in the price, which is, on an average, now selling at Rs 295 per bag.
However, an analyst tracking the sector said cement makers never absorb the hike in freight costs and these are always passed through.
"Thus, if manufacturing cost goes up by Rs 13-15 crore per million tonne, the consumers have to dole out around Rs 7 for a bag of 50 kg," he said.
Railway Minister Pawan Kumar Bansal raised the freight charges across the board by an average of about 5.8 per cent.
Indian cement industry has a total capacity of around 340 million tonnes as on March last year and ranks the second in the world.