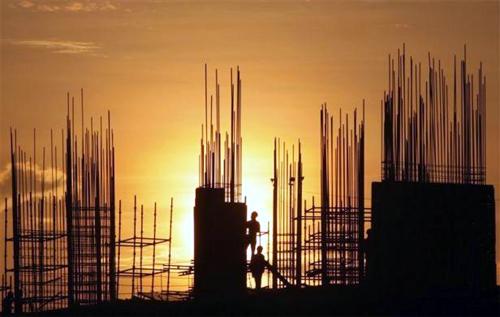 Pinning hopes on the newly set up Cabinet Committee on Investment (CCI), the Economic Survey today said that specific issues facing the infrastructure sector need to be resolved to revive investment climate and propel sustainable growth.
"In the current macro-economic environment, to achieve this objective, there is need to address sector-specific issues over the medium to long-term horizon in India... A high level of investment in the infrastructure sector is essential for the overall revival of investment climate," it said.
The recently constituted CCI is expected to resolve issues involving inter-ministerial coordination for the critical infrastructure projects, it added.
Progress of many road and coal projects have suffered due to problems like delays in obtaining environmental clearances, land acquisitions and rehabilitation, the Survey called for suitably addressing the issues in the fast-track mode for achieving the 12th Plan (2012-17) targets.
The Environment Ministry has been asked to relax the condition of mandatory environment clearance (EC) for areas of less than 5 hectare, and not to insist on EC for earth/soil for the highways projects, it said.
All these projects "commence only after obtaining necessary environment clearance for the project whereby the conditions stipulated by the MoEF for borrow areas are adhered to by the concessionaires", it added.
The Survey said the bank credit for major infrastructure projects has moderated to 16.57 per cent during the third quarter of the current fiscal, from the peak levels of 44.60 per cent of 2010-11.
Within infrastructure, power had over 50 per cent share in total credit flow but the growth has decelerated to 21.58 per cent during the October-December quarter of the current fiscal vis-a-vis a high of 48.19 per cent of 2010-11.
It also noted that credit flow in the telecom sector has been falling for the last six quarters. Its growth for the sector was down (-)0.09 per cent in Q3, 2012-13, from 76.57 per cent of 2010-11.
For roads and highways, growth in the bank credit has gone down to 18.11 per cent in the third quarter vis-a-vis a high of 33.27 per cent of 2010-11.
As many as 258 projects were delayed, as on September 2012, out of a total of 566 projects, costing over Rs 150 crore, it said. Only 5 were ahead of schedule.
It said that due to poor market conditions, companies implementing critical infrastructure projects are unable to raise more debt or infuse fresh equity.