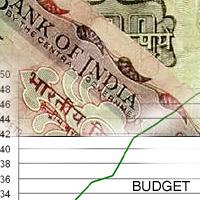 Planning Commission is believed to have proposed 12 per cent increase in the plan expenditure or gross budgetary support, which include allocations for social sector schemes like mid-day meal, for 2013-14.

"We have proposed something that is broadly consistent with the 12th Plan. We have not however yet got agreement on what will be approved," Planning Commission Deputy Chairman Montek Singh Ahluwalia said on the sidelines of seventh India Digital Summit in New Delhi.

According to the Approach Paper to the 12th Plan, the Commission has pegged a plan expenditure of Rs 5.83 lakh crore (Rs 5.83 trillion) for 2013-14, which is around 12 per cent more than the budgeted plan expenditure for the current fiscal.

The GBS, Ahluwalia said, would be firmed up in consultation with the Finance Ministry by February 10.

The
plan expenditure is the government spending on social sector schemes such as Bharat Nirman, rural employment guarantee and National Rural Health Mission.
Besides, it includes Centre's assistance to various states and Union Territories Plans.
The government had approved Rs 5.21 lakh crore (Rs 5.21 trillion) GBS for the current fiscal which was 18 per cent higher than the budget estimate of Rs 4.41 crore (Rs 4.41 trillion) for 2011-12.
The annual average economic growth rate during the 12th Plan is pegged at 8 per cent which would be slightly higher than 7.9 per cent achieved in the 11th Plan period (2007-12).
The 12th Plan has envisaged total GBS of Rs 35.68 lakh crore (Rs 35.68 trillion) during the five year policy period as compared to Rs 15.89 lakh crore (Rs 15.89 trillion) realised in the 11th Plan at current prices.