With high operating ratio, and the need to step up investments, and in the context of state elections, there will be slew of announcements, but very less for industry in the near term.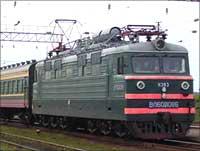 Indian Railways (IR), which own and operated the worlds third largest railway network under single management and part of Ministry of Railways is seeing perceptible improvement in performance through increased wagon load, faster turnaround time and a more rational pricing policy in the last five years.

Total earnings (approx) of the Indian Railway (IR) for the first ten month period of April-Jan 2011 has increased by 7.8% to Rs 76187.27 crore and freight earning for the same period increased by 6.6% to Rs 50899.2 crore.  The total earnings for the fiscal were expected to be about Rs 94765 crore at the start of the year.

The freight earning's accounts for two-third of the total earnings of IR. Strong growth in freight earnings offlate has also helped IR not to tinker much with passenger tariff. With the country on strong economic ascent the IR could not meet the strong demand and often losing the cargo to alternate means of transportation such as Roadways.

For instance, Indian railways could not meet the rake/wagon requirements of Coal India leaving strong pile up of stock at mine heads and forcing the country to import coal to meet the shortfall in demand.

IR has achieved a freight loading of 755.97 mt for the period April-Jan 2011 as against the freight loading target of 944 mt for 2010-11 announced in last railway budget 2010-11. On year on year basis the freight loading \grew by 3.4% but it amounts to just 80% of the full year target.

The extended monsoon in the country along with ban of iron ore imports in certain states have impacted freight cargos in the first ten months of current fiscal.

The coal transportation, accounting for 45.7% of the total loadings, increased 6.3% to 345.26 mt in April-Jan FY11, but it was 0.7% short of target of 347.85 mt for the period. The iron ore loading dipped 12.8% to 97.27 mt during, while it was 16.7% short of 116.74 mt loading targeted for the period.

With rise in diesel prices as well as rising wage bill the IR was forced to revise its tariff, it has increased the freight tariff by average 4% for all items effective Dec 27, 2010. Infact the fuel cost accounts for nearly 20% to 25% of the total expenditure of the IR.

This could have gone up further in FY 2010-11, factoring in about 15% rise in domestic diesel prices since the since the last Railway Budget 2010-11 announced on 26 February 2010. Though the freight rates have been generally hiked, they have not been hiked for food grains and Chemicals.

This was achieved through revision in the classification for foodgrains and chemical manure from class 130 to new class 130-A, thereby applying the same old freight rates for foodgrains and chemical manure traffic.

The operating ratio in FY 2009-10 of Indian Railway at 94.4% has remained sharply weak on the back of escalating costs. This affects the capability of IR to spend on capacity building activities in a big way.

Railway Ministry has a huge backlog of ongoing projects, which requires the investment of Rs 98352 crore.

With relatively low operating surplus, and the need to step up investment in capacity building, the Indian Railways has sought a five-year dividend waiver starting this fiscal from the Government. The annual dividend payouts are in the range of Rs 6600 crore (FY 2011) and Rs 7700 crore (FY2012). But we believe that dividend waiver is unlikely to come, and similar requests to GOI by Railways were also turned down earlier too.

As per unconfirmed sources, the Ministry of Railways has sought an over two-fold increase in gross budgetary support from the Government in the coming Rail Budget to tide over its financial crisis and expedite various ongoing projects.

It has asked for Rs 39600 crore as gross budgetary supports as against Rs 15875 crore received in the last budget. The internal resources generation of railways has been impacted due to various factors including cost escalation and pay commission burden.

The earnings per tonne (ET) increased 3.3% to Rs 667.9, while earnings per net tonne Kilometers (ENTKM) increased 3.2% to 101.4 paise during April-Jan FY2011. The growth of the earnings per tonne and earnings per NTKM stood at 1.7% and (-) 0.2%, respectively during FY2010.

To Railways benefit, the Central government has sofar deferred the implementation of service tax levy on transport of goods by rail. This levy will now come into effect from 01 April 2011, unless the deferral is extended further. The Budget 2010-11 had proposed to bring transport of goods by rail in the service tax net from 01 April 2010. But it was extended, and as it stands now, the levy will start from 1st April 2011.

Budget expectations

Railways should adequately address capacity constraints on the high density corridors and the connecting network, improve terminal management as well as efficiency, upgrade rolling stocks and more importantly move goods with speed and safety. This should be done at competitive rates so as to attract more freight to Railways.

Investments and plans announced for the development should be implemented in time bound manner and milestones are specified for completion of the projects.

Existing corporations of the Railways such as IRCTC, IRCON, RITES and other similar entities should be considered to be placed on PPP route through disinvestments of share holdings and/or injection of fresh capital or a combination of both.

IR should refrain from frequent increase in haulage charges to give a boost to the container rail sector that was opened to private investors about three years ago but has met with a limited success.

The Arbitrator of disputes (pilferage, damage, service efficiency etc) should be moved to an independent authority. Any loss or claim against the railways is referred to the Arbitrator for settlement. There should be a third party (independent party) to look into these matters.

Stocks to watch

Container Corporation, Gateway Distripark, Kalindee Rail Nirman, Texmaco Rail & Engineering (yet to be listed), Titagarh Wagons, Stone India, Hind Rectifiers, Arshiya International, Sical Logistics.

Outlook

As State elections for West Bengal, Tamilnadu, Kerala and Assam are round the corner, we expect the railway budget 2011-12 to be populistic in announcement with no tinkering in passenger tariff. But with its operating ratio in high double digit and in the vicinity of 95% the railway budget has to usher in few measures for generation of more revenue and internal resources.

Already IR has relaxed the conditions for wagon investment schemes to increase the freight volume. However given recent hike in freight tariff, there won't be any major changes in freight tariff but for tinkering with tariff for foodgrains and other agri commodities in the pretext of taming inflation.

Dedicated freight corridor project is progressing at snails pace.  Some policy announcements to accelerate the same, and a couple of more such DFCs like Chennai - Bangalore - Mumbai and or Chennai - Bangalore - Kochi is likely.

Also, Railway orders were deferred and delayed inordinately, and were back ended, especially the rolling stock.  If this can be rectified, it can power the revenues, margins and profits of Rail & Engineering (yet to be listed), Titagarh Wagons etc.  Timely additions will also help improve IR's competitive position in the Indian freight movement.
Railway Budget 2010-11

Items

2006-07

2007-08

2008-09

2009-10 (BE)

2009-10 (Rev)

2010-11 (BE)

Annual Plan Outlay

25002

28980

36336

40745

40284

41426

Total Working Expenses

49615

55421

72500

81665

83440

87100

Dividend Payable

3579

4218

4717

5479

5539

6609

Freight Loading (million tonnes)

728

794

833

882

890

944

Freight Earnings

42299

47454

53433

58525

58716

62489

Passenger Earnings

17400

19844

21928

24309

24057

26127

Sundry

n.a.

2637

3250

2760

2526

3171

Other Coaching

1726

2200

2420

2750

2982

2778

Gross Traffic Receipts

63120

72655

79862

88419

88356

94765

Net Traffic Receipt

13505

17234

7362

6754

6490

9782

OP ratio (%)

78.7

76

90.8

92.5

94.4

92.3

Source: Railway Budget, Figures in Rs crore, n.a. = not available; OP ratio is given in Railway budget except for FY 2009-10 (Revised) which is calculated with available data